Tomorrow my family is heading out to see Toy Story 3 on ice and we couldn't be more excited. Check out the Disney on Ice
schedule for a show near you! If you're in Denver, using the code FFA when purchasing tickets for the December 8th-11th shows and save $4 on select showtimes.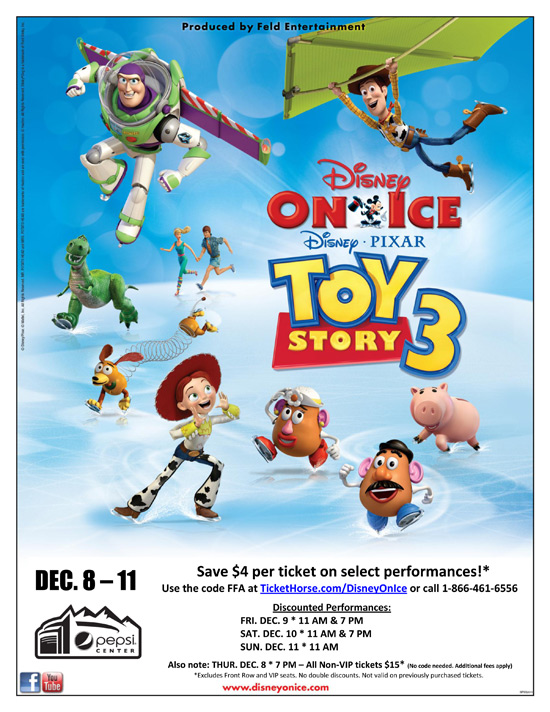 Download a free Toy Story 3 on Ice coloring page too!