We just got our hands on our first Kiwi Crate box and we love love love it! I've heard a ton of great things about this monthly craft kit program and wanted to check it out for myself. I couldn't be happier, it's a fantastic product with tons of fun just waiting to happen. Today I want to just right into the create fun for the Exploring Color box we played with.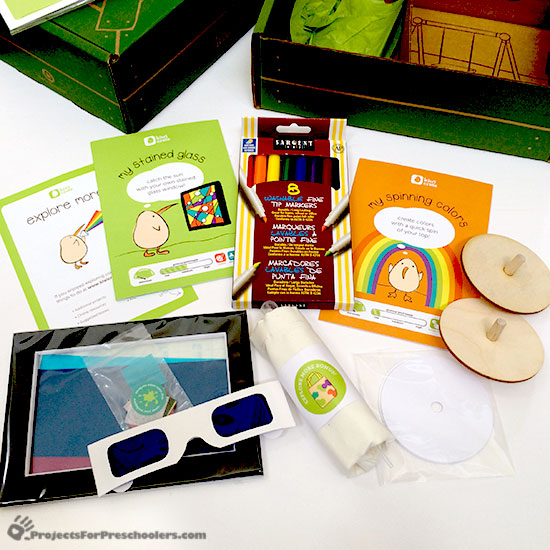 The kit comes with 2 different color activities. We started with a fun spinning top activity, I think your preschooler will love this too. The kit came with everything we needed, markers, paper and wooden spinning tops. Have you tried this? Add different colors to the top of a spinning top and when you spin the top, the colors visually combine and create new colors. It's so neat!! Even my teen jumped in to color one of the disks!
Get Creative with Kiwi Crate and Color!
We loved exploring with the fun blue eye glasses. Try coloring with a yellow marker while looking through blue lenses, pretty cool!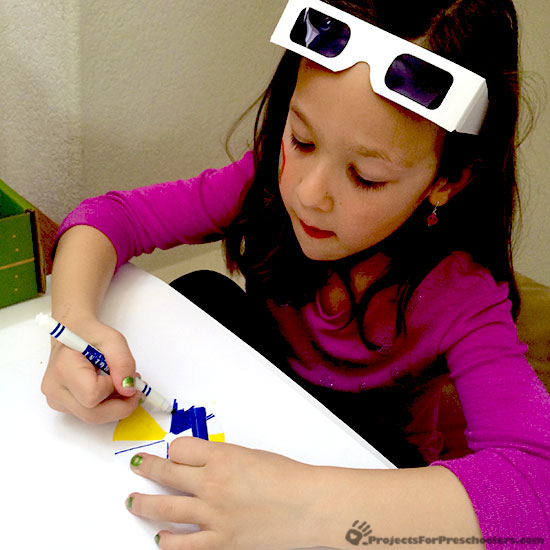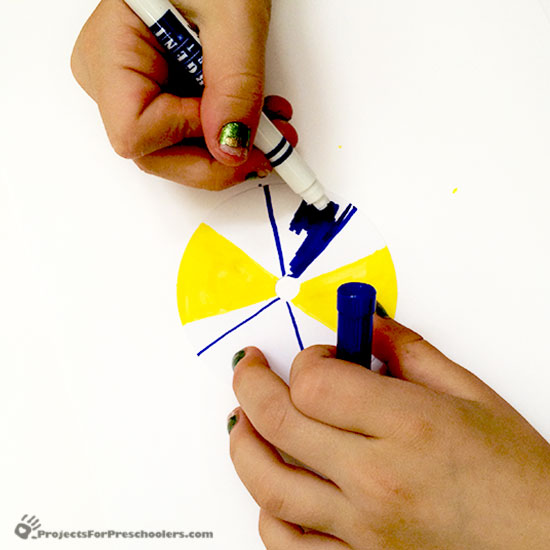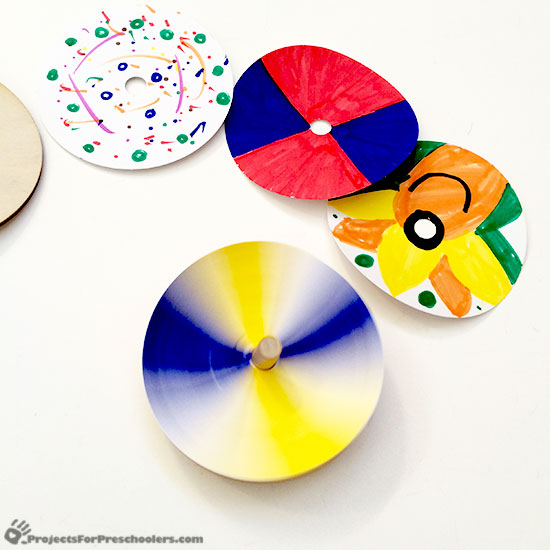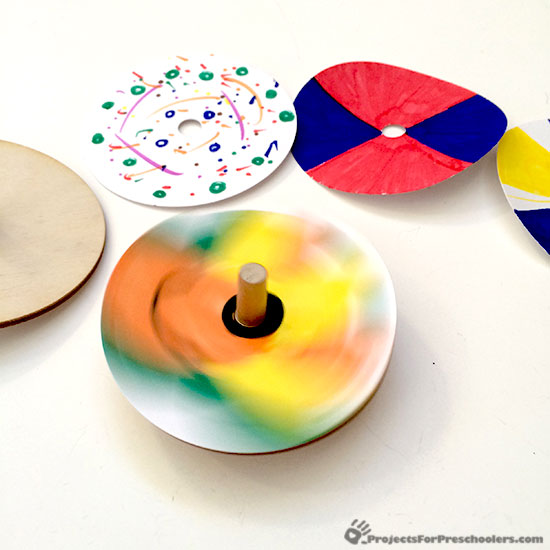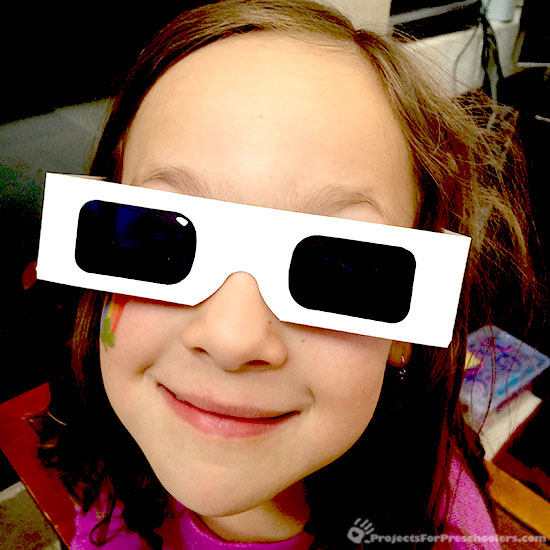 We had so much fun with this color kit and that's only half of what was inside. I'll share more with you when we work on the other activities. You can find tons of other fun DIY Craft Ideas you can create with your preschooler on the Kiwi Crate website. Check them out, read more about what they offer. I'd love to hear what you think and if you already have your own Kiwi Crate subscription. Happy Creating!