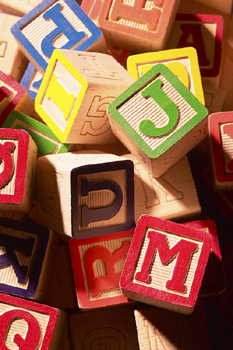 Preschoolers love to learn their letters. The Alphabet is full of mystery and fun they can recite over and over in so many different ways. Whether you are focusing on a single letter of the alphabet or all 26 as a group, there are always great activities, projects, songs and games to play featuring some facet of the alphabet.
Activities to incorporate alphabet fun into your day
Make letters out of clay
Finger paint letters
Glue letters on paper using yarn, beans or noodles
Go on a letter scavenger hunt – keep track of the list of finds on a piece of paper.
Play I Spy the alphabet – call out things you see in your surroundings, as a group, beginning with the letter A.
Make a letter picture using objects that start with that letter such as a letter F made our of feathers, N made of noodles, of R made of rubber bands.
Newest Alphabet Activities for Preschoolers
Here are some of our favorite alphabet activities from other websites. Please share your favorites too!