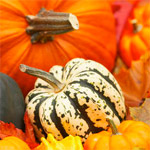 Every day is a great day to share in our thanks and to teach our kids what being thankful is all about. From songs to crafts there are so many fun activities that focus on giving thanks.
For Thanksgiving, we often look for special projects we can do that share our special thoughts with one another. Most have some for os Autumn theme to help symbolize the season as well. Leaves, and trees and fall harvest are a few. Here are some great project ideas to do with the kids focusing on being thankful.
More favorite Thanksgiving fun:
Share your favorite thankful activities!