Who said bugs weren't sweet and cute? This yummy ladybug snack is delicious, nutritious and oh so fun to make. This is also a great project to practice fine motor skills for some preschoolers. You can replace peanut butter with cream cheese, nutella or even honey butter if you prefer. (Note, apple cutting is for adults only.)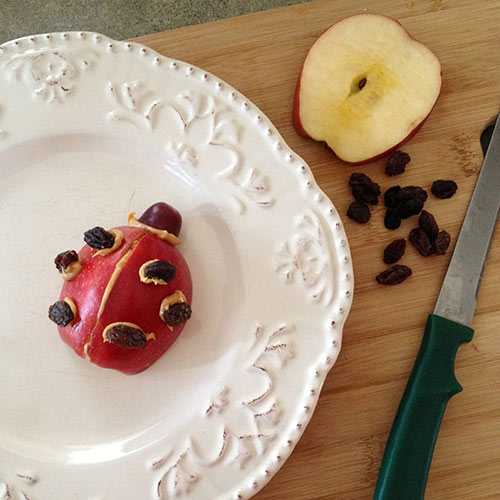 Ingredients:
1 Apple

Raisins

1 Red or Black grape

Peanut Butter (or cheese cheese, etc.)
How to make the ladybug Apple and Raisin snacks
Cut the apple on on side as shown in photo. You can cut in half if you prefer, but I wanted to make sure the portions were a manageable size for little hands without cutting up the ladybug wings.

Cut out the core of the apple.

Spread peanut butter on one edge, between the two apple slices.

Use peanut butter to stick raisins on the apples to look like spots.

Make the ladybug head by cutting the grape in half and stick to the apples using peanut butter.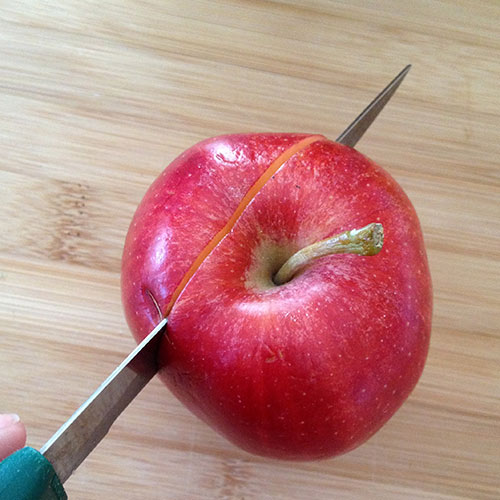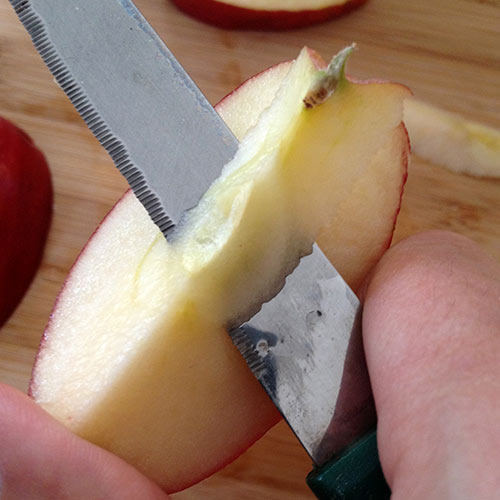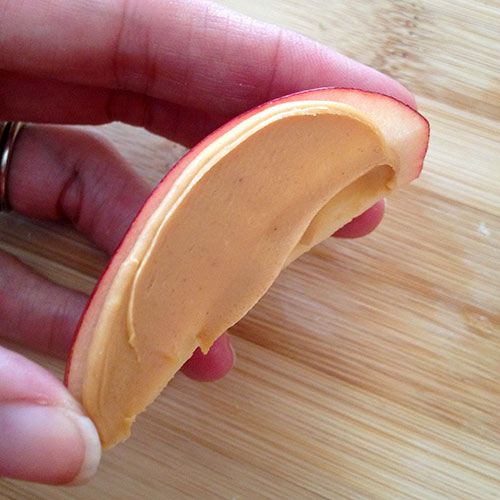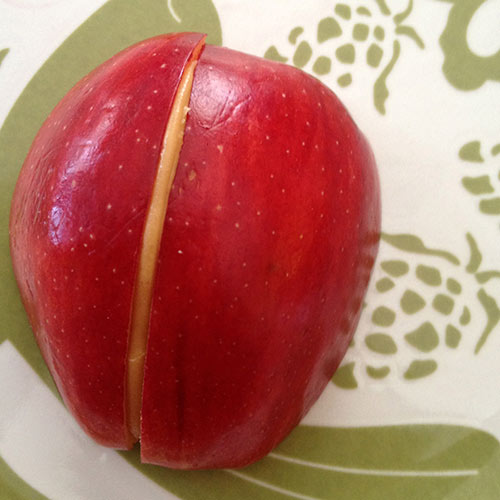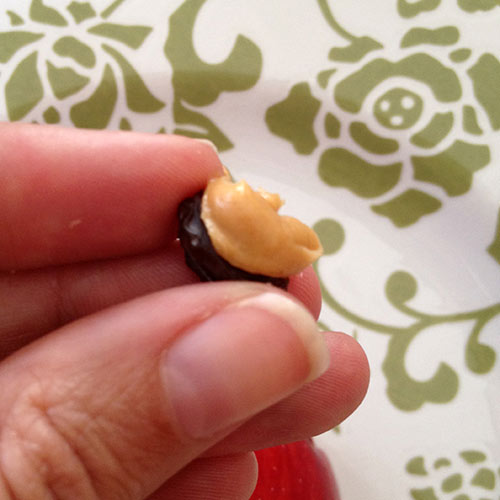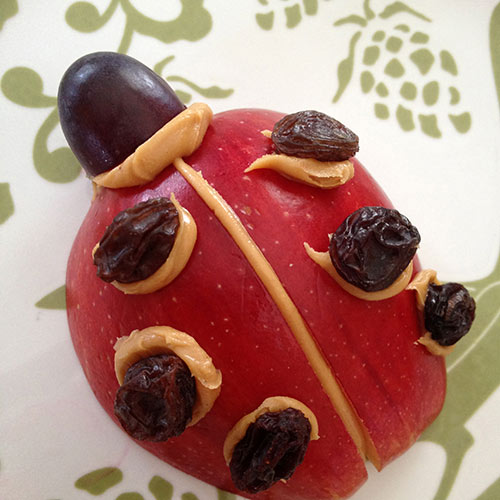 Idea inspired by this ladybug snack on Pinterest.