Using recycled cardboard from food boxes like cereal or crackers you can make some fun heart threading cards. We used some craft paint and a little glitter paint to make our threading cards extra fancy, but you could use markers, crayons or just the box cardboard if you'd like. This is a fun project to make as well as use again and again. Preschoolers love threading projects, and it's a bit of a pre-training exercise to learning to hand sew – double fun! This project can be created as a single large piece or include the small hearts for an extra threading challenge.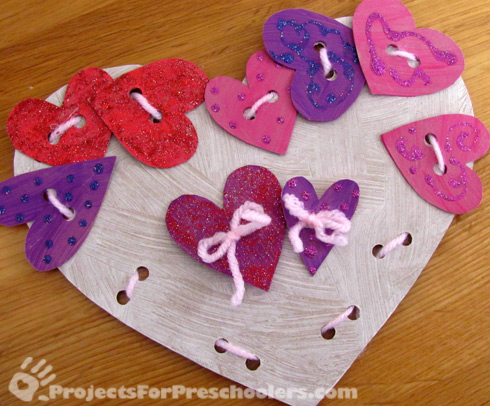 Materials you need to make your own Heart Threading Cards:
Cardboard
Paint
Hole punch
Yard
Scissors
Instructions:
Cut out the heart shapes, one large piece and as many small hearts as you'd like.
Paint the hearts and let dry.
Punch 2 holes in the small hearts and then sets of 2 holes around the edge of the large heart.
Cut yarn long enough to thread around the entire large heart. Add some tape to the edge of yarn to make it easier to thread.
That's it!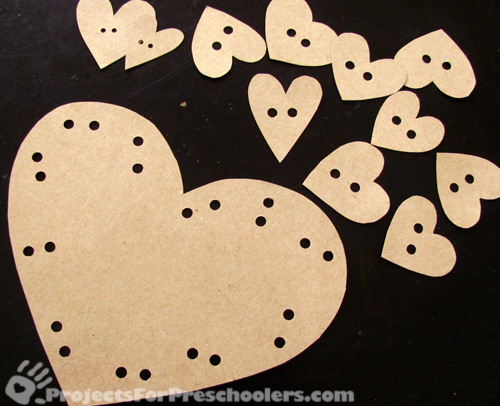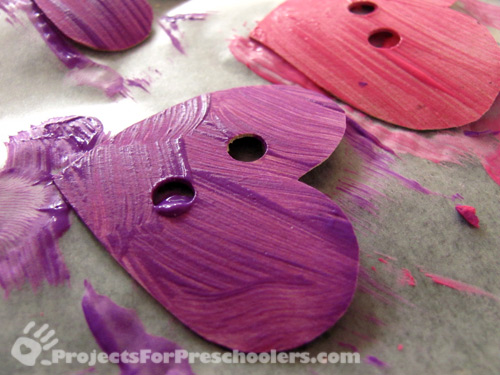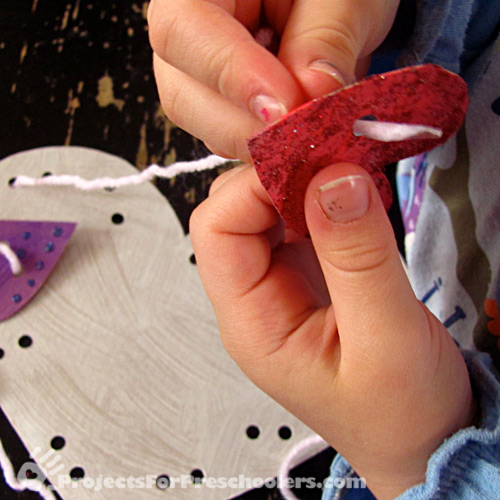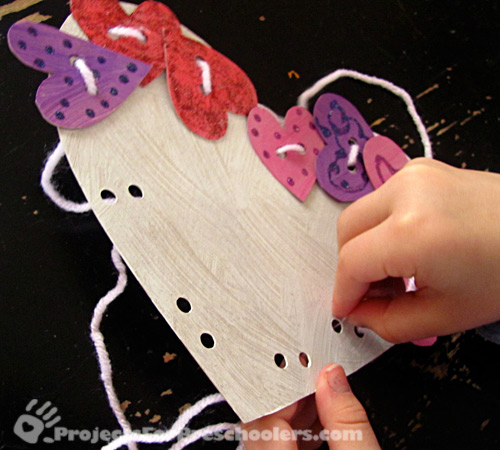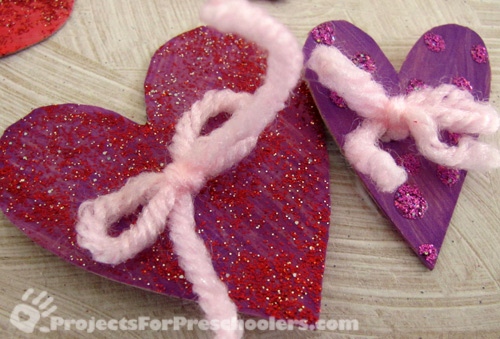 You can add glitter or stickers or extra embellishments to the hearts if you'd like. We added an extra set of hearts in the middle of our big heart, tied with cute yarn bows. The threading heart cards are a fun activity you can include for a Valentine's Day party or even turn into a Valentine's Day card to give to someone special.
Prekinder.com has a free printable heart lacing card project too. So much lacing/threading fun!