April is one of my favorite months. It's when the flowers begin to bloom, spring fills the air and a variety of wonderful holidays and observations surround us. Often times, Easter is celebrated in April so the month is full of inspiration, cute bunnies and Easter eggs. Earth day is also observed in April throughout the world. This provides a reminder to appreciate nature and get outside to explore.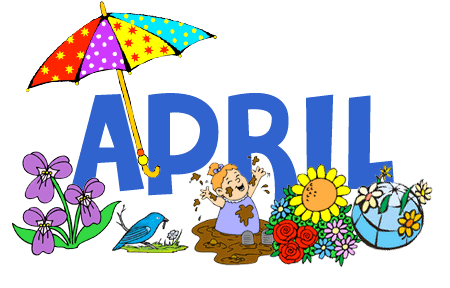 Favorite March events and occasions for preschoolers:
April is…
National Garden Month
National Poetry Month
National Kite Month
Jazz Appreciation Month
Week long events and observances:
2nd week of April:
National Garden Week
National Library Week
International holidays:
April – 2 International Children's Book Day
April – 21 International Creativity and Innovation Day
April – 22 Earth Day
April – 25  World Penguin Day
US specific observances:
April – 1 April Fool's Day
April 24, 2011 Easter
More March theme suggestions:
Color Yellow
Number 4
Shapes circle, egg
Letter E and Letter A
More April holiday and event information can be found on the Earth Calendar.