Grab yourself a pile of beads, a pipe cleaner (chenille stem) and your preschooler to make some fun beaded bracelets. This project isn't just for girls. Preschool boys will enjoy the fine motor skill challenge of stringing beads on to the pipe cleaner. Kids can make patterns with the beads or choose a random layout, whatever they like. If you offer a variety of beads, each child can find their own unique design for their bracelet.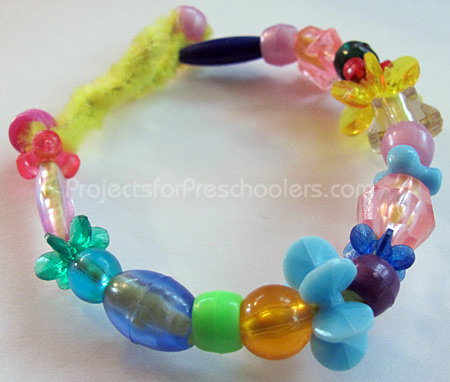 Supplies you need:
Beads
1 Chenille stem (craft pipe cleaner)
A note about beads, "pony beads" work best as the hole is wide for stringing with little fingers
How to make a beaded bracelet with pipe cleaners:
String one bead leaving 2″ of stem at the end. secure in place as shown.

String additional beads to end of stem, leaving at least 2″ of stem.
Create a loop at the end, twist to secure. create a hook at the other stem end.
Bend bracelet into shape.
To wear, secure on wrist by attaching hook through loop.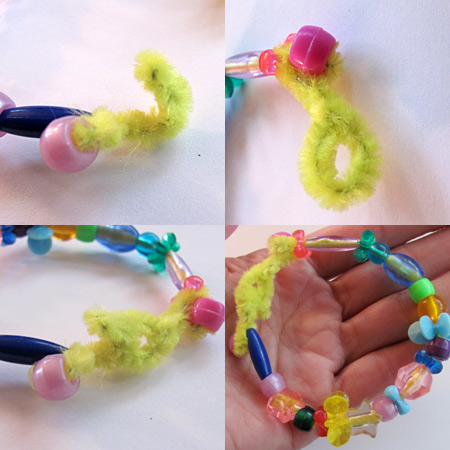 Where to buy supplies:
You can find pony beads and chenille stems at most craft stores such as Joann Fabrics and other retail stores in their craft section such as Walmart.