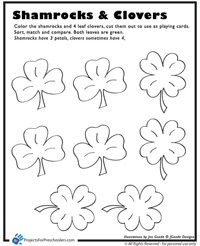 Is there a difference between a shamrock and a clover? Some people don't realize there is a difference, and for others there is even a debate as to which is which. So here is a free printable project page that can be used for games, counting activities and other fun projects.
Learning about Clovers and Shamrocks
Shamrocks have 3 leaves and clovers have 4. Your preschooler can color each set, cut them out and use them as a sorting activity or even as embellishments for other fun St. Patrick's day activities.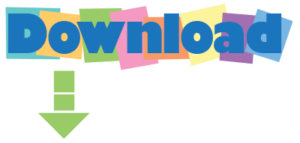 Browse more St. Patrick's day crafts and activities