If your kids love legos as much as mine do, I'm sure you've got a pile of them around the house… like we do. There's not a day goes by that I don't find  small LEGO build or a few LEGO pieces lying around. I'm constantly looking for ways to organize them and the kids are constantly looking for ways to take them where ever we go.
My youngest started playing with the "big kid LEGOs", years ago (with close supervision of course). Now, every road trip we go on, someone needs to bring a bag of LEGOs. So when Neat-Oh! asked if I would like to review one of their LEGO carrying cases, the ZipBin®. I said YES PLEASE! Soon we had a Star Wars theme case ready for LEGO traveling!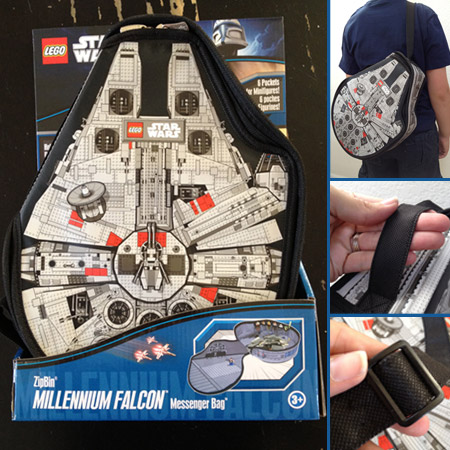 The case is made of a light weight material in the shape of a star ship. There's a sturdy zipper, an easy to adjust shoulder strap and plenty of little pockets to store LEGO people along with the bricks. The graphics printed on the case are pretty great too, perfect for the Star Wars fans. The case has a 3+ age recommendation, but I think that's directly associated with the size of LEGO bricks expected to be used with this case. You could easily store DUPLO bricks as well… you just won't be able to utilize the small side pockets intended for the LEGO people, as they are only big enough for a single "man".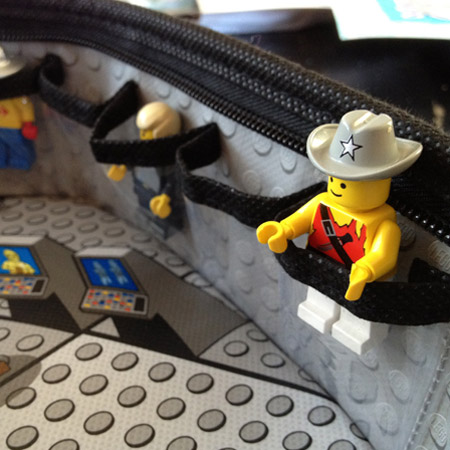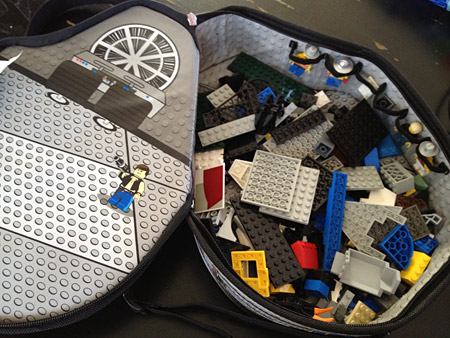 Check out all that space, the Star Wars ZipBin really is bigger than I had expected. There's more than enough room to store a good amount of LEGOs to take where ever we go. When the case is open, the graphics inspire more creative play. This messenger bag style carrying case definitely gets a thumbs up from me! I'd love to hear what you think…
Does your preschooler like to play with LEGOs? How do you like to store them?