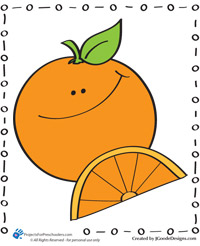 Who said fruit can't be happy? Here is a big smiling orange illustration you can download for free and color for fun. Really, it could also be a grapefruit, a tangerine or even a cute little clementine. Whether you are working on a fruit theme, practicing colors or just looking for something silly to create for the day, this happy citrus fruit is as sweet as they get.
Down this free happy orange coloring page
Illustration by JGoodeDesigns.com
Find creative DIY inspiration with my new book...
Quick and Easy Creativity - Last Minute Gift Ideas
, just in time for gift shopping season! This book is filled with over 20 project tutorials created by 4 different fantastic designers! Fun projects ideas you can make in less than a day. You'll fine a variety of project ideas for kids, adults, families and groups.
Find out more or buy the book.
Comments - I'd love to hear what YOU think!