If you're looking for something fun to get your preschooler involved in and outside this summer, check out the Skyhawks Sports Academy. Tons of sports clinics, perfect for little athletes. Find a camp program in your area based on location, child's age and sports type. There's even a multi-sport program so your preschooler could try a variety of sports with kids their own age.
Skyhawks Sports Academy offers week-long sports camps for children between the ages of 3 and 12. Since 1979, over 1.5 million children have attended a Skyhawks Sports Camp. For over 30 years, Skyhawks has been committed to providing a safe, fun and skill-based experience for kids.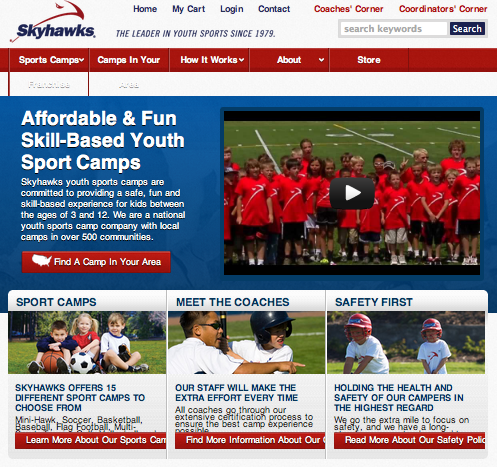 If your preschooler already has a favorite sport, check out the availability of programs in your area. If you haven't yet started trying sports with your kiddo, the multi-sport program might be the perfect activity to get into. Jump on over to the Skyhawks Sports Academy website to find out more.
Find creative DIY inspiration with my new book...
Quick and Easy Creativity - Last Minute Gift Ideas
, just in time for gift shopping season! This book is filled with over 20 project tutorials created by 4 different fantastic designers! Fun projects ideas you can make in less than a day. You'll fine a variety of project ideas for kids, adults, families and groups.
Find out more or buy the book.
Comments - I'd love to hear what YOU think!