You don't need to be at the beach to have fun playing in the sand. Playgrounds, lakeside parks and sand boxes at home can all be just as much fun as ocean front sand play. All you need is a little imagination and you and your preschooler can have loads of fun playing in the sand! (it doesn't hurt to have a few toys to help in the fun too.)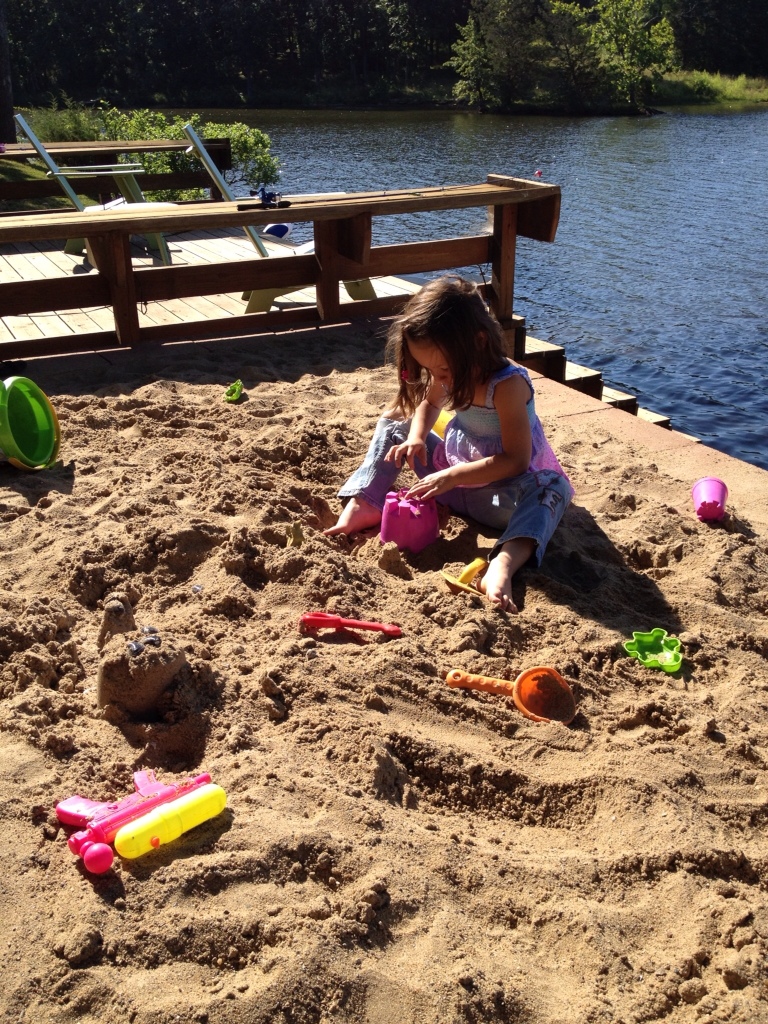 Get creative with your sand play time. Bring out cars, trucks, dinosaurs and farm animals to the sand box. Use old utensils, pans and maybe even a sieve or colander. Shop for items at the thrift stores if you don't have any spare kitchen supplies around the house. Use plastic cups or storage containers to build a sand wall. Or how about using shovels and spoons to dig ditches you fill with water to create a water world in the sand box.
We live in Colorado where the majority our sand fun comes from the backyard. We just recently had the chance to vacation at a lake that had a great sand play area. I had forgotten how much fun sand can be! It's amazing what kind of fun your preschooler will have playing in the sand. Here are some ideas to get you started, if your creativity needs a little jump start.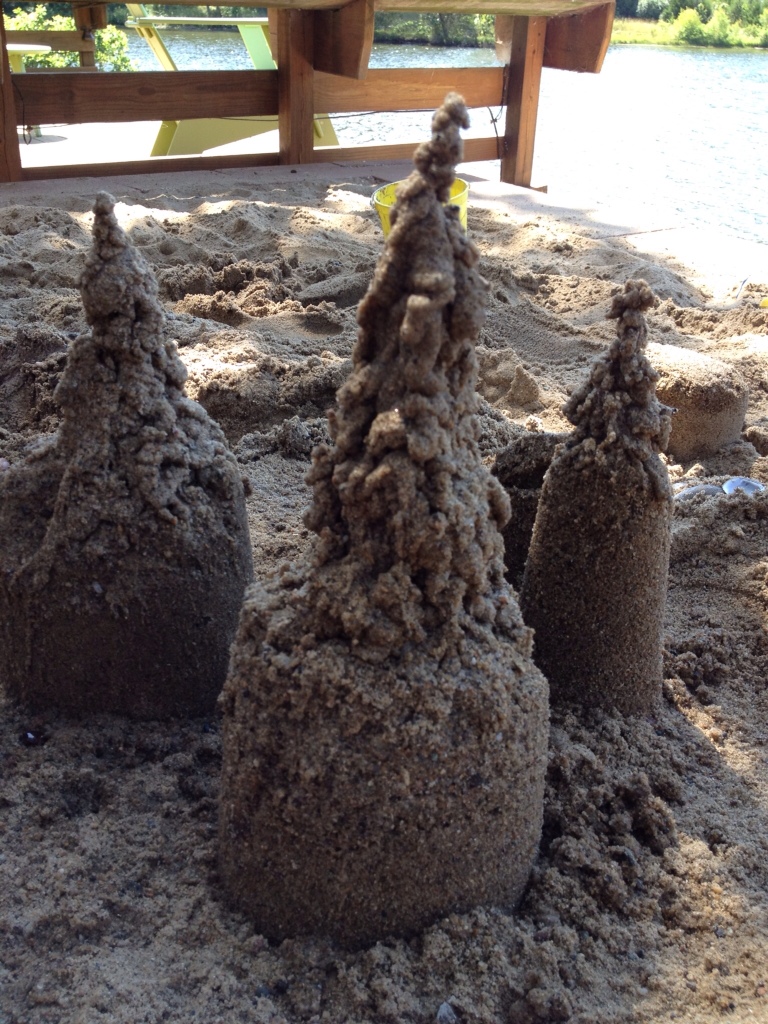 Fun ideas for sand play with your preschooler
Set up a bakery full of sand pies and cakes.
Build garage and raceway for the next sand Indie 500.
Build a city of sand castles. Stack bricks of sand to create tall towers and see who can build the tallest tower.
Get artsy with the sand! Take a stick and draw a masterpiece in the sand. Or use the sand to create a sand painting glue and a piece of cardboard (paper might not hold up to the weight of the sand art.)
Play a game of sand bowling… Build some tower out of sand nd have fun knocking them down with a tennis ball.
No matter where you live, there's bound to be an opportunity to play in some kind of sand. Dig, build or just sit and play. There's a neat tactile experience that comes from playing with that sand your preschooler will love. Try dray sand or wet sand. Explore what happens when you add tons of water and then add in a bunch more sand. Grab bucket and head outside, it's time to play in the sand!