Are you familiar with ABC Mouse? It's an online learning center for kids preschool through kindergarten. Your child can play games and learn as they go while you track their progress or play along. I haven't yet tried it myself, however there is a 1 month free option right now and I'm signing up to check it out.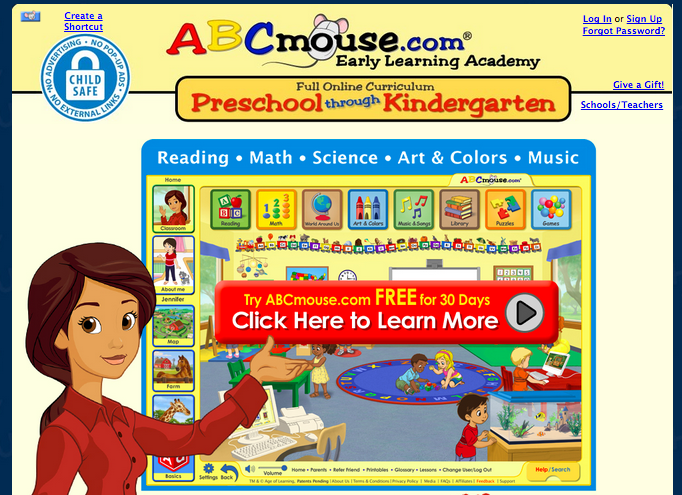 Here's a bit of information I found when checking out the ABC mouse website:
Supports common core standards
Over 3,000 learning activities
Full online curriculum
Supports all learning styles
Award Winning Curriculum
 350 lessons in 6 academic levels
Some activity types include: books, songs, art and puzzles
The Reading Curriculum Includes: Oral Vocabulary development, Concepts of Print, Phonemic Awareness practice, Phonics,Word Families, Sight Words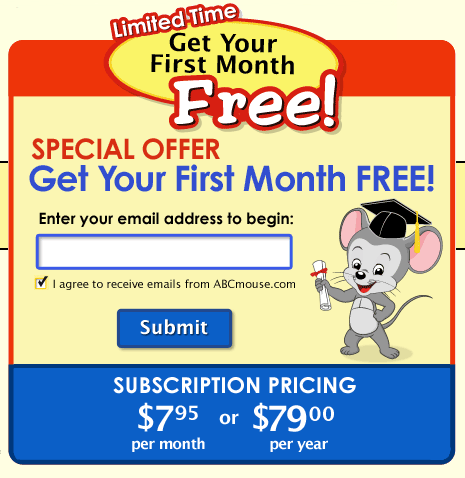 ABC Mouse offers a full online curriculum for preschool, pre-k, and kindergarten in the subjects of reading, math, science, social studies, art, and music. Children can start anywhere and move through the curriculum at their own pace! ABC Mouse has won numerous awards, including the Parent's Choice, Teacher's Choice, and Mom's Choice GOLD awards! Get your first month FREE!
And there's a ton more! I'm impressed with what I see so far and I'm interested to learn more. The activities from first view look very kid friendly and focused while teaching skills our kids need to succeed. ABC Mouse is completely online so you and your preschooler can work at your own pace in your own home. I'll let you know as I learn more about the programs offered.
I'd love to hear if you've used ABC Mouse and what you think about it!