We love painting with our hands, but usually we make handprint art. This time we tried making a project using just fingers and thumbs. Here is a pretty fall tree you can make too by making fingerprints or thumbprints using paint. My preschooler got a little excited about painting, so after a while she started swirling the painting instead of just fingerprints – finger painting is so much fun!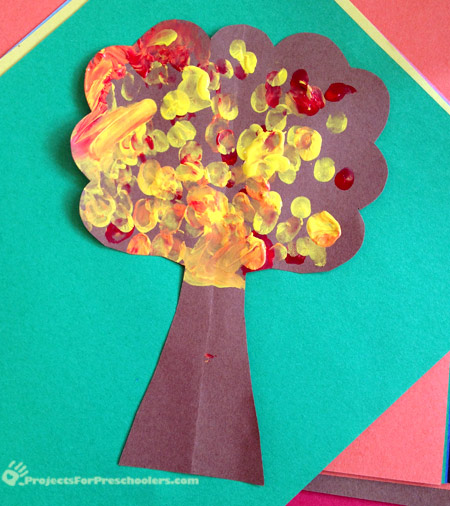 Materials you need:
Brown paper
Paint – red and yellow (optional: orange, purple or green)
Scissors
Steps to make a pretty thumbprint art fall tree:
Cut out a tree from the brown paper. Tip: you can fold the paper in half, draw only half a tree along the fold and then cut out the shape. When you open the paper, you should have a full tree. (Save this piece of paper to make a neat coffee filter tree craft).
Place some paint on a paper plate or plastic lid for easy access.
Paint leaves on the tree by placing a finger in the paint and then on to the paper. Make as many finger prints as you'd like.
Let dry.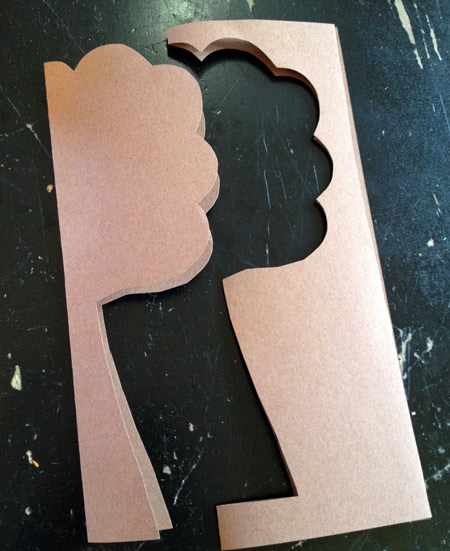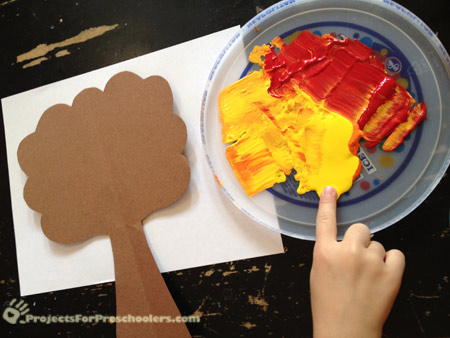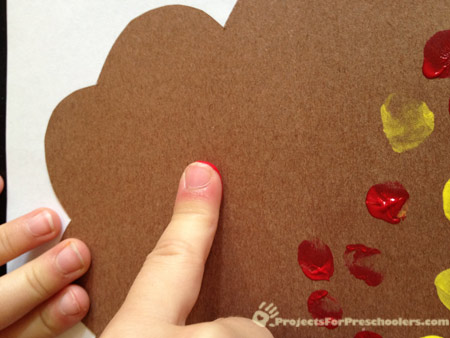 This project is not only a fun art activity for your preschooler, but they can also explore the textures of paint and paper as well as mixing colors. If your preschooler is not a fan of dirty hands or gets anxious having paint on their fingers, have a damp paper towel close by so they can wipe the paint off as often as they'd like.