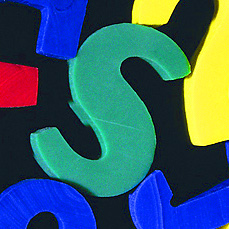 The letter S is the 19th letter of the alphabet, one of the most commonly used letters in the English language. It's a fun letter to draw and even more to learn to pronounce. There are so many fun words your child can learn to read and write featuring the letter S as well.
Featured fun with the letter S
have_posts()) : $my_query->the_post();
$do_not_duplicate = $post->ID; ?>

Letter S activities at Enchanted Learning
Letter S practice worksheet from Classroom Jr.
Learn Letters free software from YourChildLearns.com
Letter S crafts from DLTK's
Math activity: Use different sized cut-up straws and let the children put them in order. Shared at Alphabet-soup.net
Using a piece of craft foam, cut the letter S to make a stamp then create some fun art.
Use pieces of string to create fun and silly art by glueing the string on paper and then painting.

More letter S fun with Grover from Sesame Street. This is a classic skit talking about the letter S.