There are so many fun ways to make ghosts for your Halloween decorations. Here's a project that You can make in no time at all, and even the tiniest of hands can help with. You need coffee filters and googly eyes, but if you don't have the craft eyes, you could just use black paper or even crayons to color the eyes. These ghost decorations can be used individually or tape to a string and hang like streamers.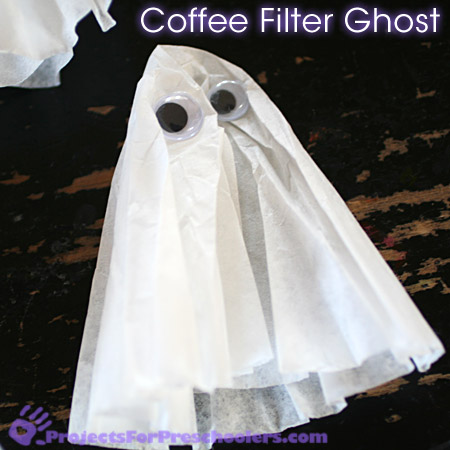 Materials you need:
White coffee filters
Googly eyes
Glue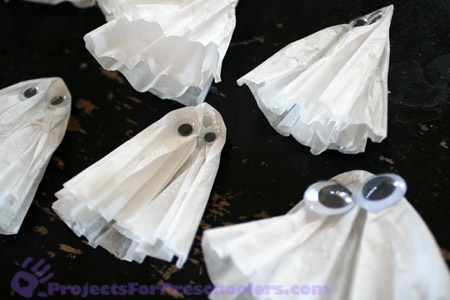 How to make coffee filter ghosts:
Take one coffee filter and scrunch/gather it into a cone type shape. The bottom of the filter will become the top of the ghost head.
Place coffee filter flat on your work surface.
Glue eyes in place, allow to dry.
Use as desired.
IF you'd like to hang the ghosts, tape a piece of string to the back of the head.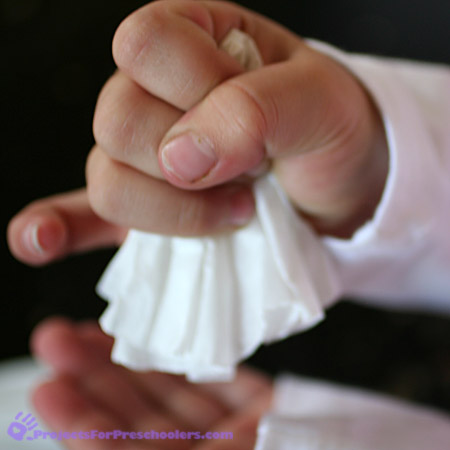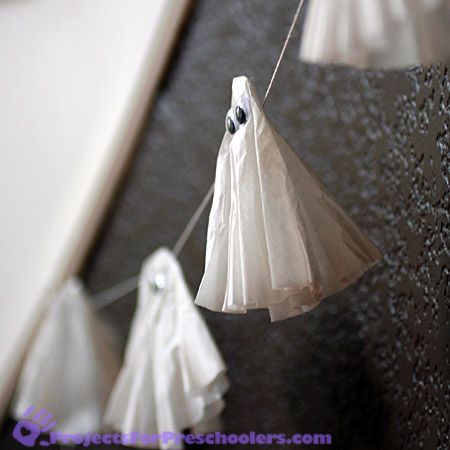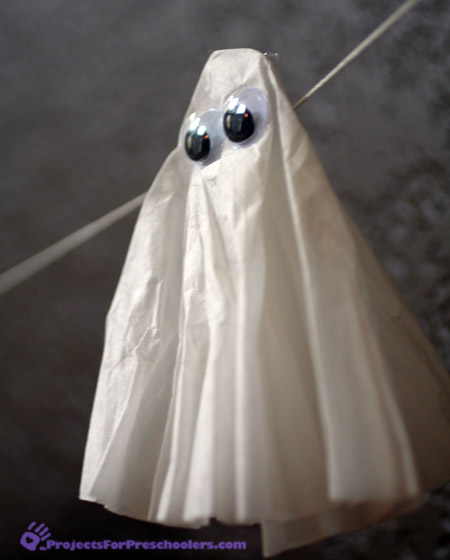 Using liquid glue works much better than glue sticks, I think… and glue dots would be great too. For some extra spooky fun, you could paint the ghosts with glow in the dark paint.