Make a cute owl or two using a recycled cardboard tube. You can decorate your owl with scraps of paper, felt or anything else you have available. Color with crayons or use glitter paint. Your preschooler can make a whole pile of owls with this simply craft idea. You could then make all kinds of cardboard tube animals and have a whole farm!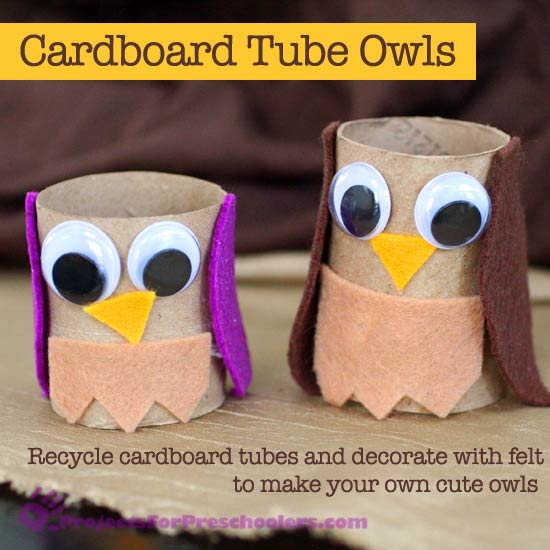 Materials you need:
Recycled cardboard tube, cut to desired size
Googly eyes
Felt or paper scraps
Glue
Scissors
How to make a cardboard tube owl:
Add wings to either side by gluing on to cardboard tube.
Glue large googly eyes in place.
Add a piece of yellow paper or felt to make a beak and glue in place.
Add felt or draw chest feathers.
Add extra decorations as desired.