Here's a project your preschooler can help create using Plaid's Apple Barrel paint, simple materials from Walmart and a little creativity. Create picture hangers using clothespins and wood shapes that you paint and then hang on a string of yarn pinned to the wall. Your preschooler can paint the wood shapes however they like and then you can help them glue it all together.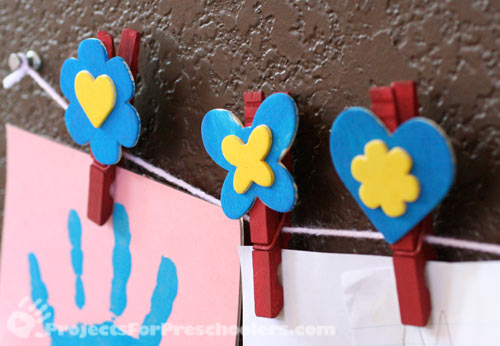 This project was inspired by Plaid, I was provided a Walmart gift card to shop for materials to use along with paints and other materials from Plaid (all of which you can get at your local Walmart). There are so many great ideas of things to create, I had a hard time deciding… so, you'll see more painted projects in the near future. Plaid has great quality paints and other fun craft supplies available at Walmart. You'll find stencils, craft surfaces and of course, paint. Here's some of the fun project inspiration I found…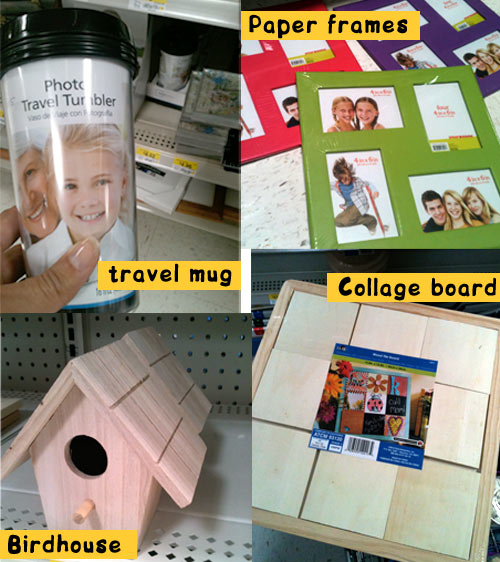 Make cute clothespin picture hangers
Materials you need:
Apple Barrel Paint from PLAID in Red, Blue and Yellow
Mod Podge (optional)
Wood craft shapes
Wood clothes pins
Paint brush
Craft glue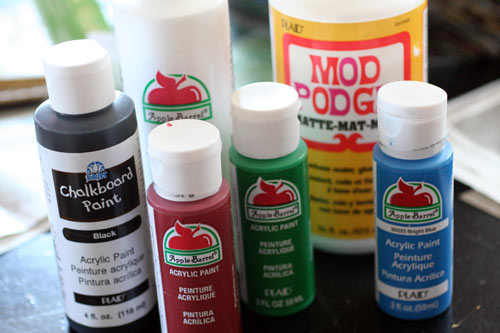 Note: I received chalkboard paint in my goodie box, but didn't use it in this project… however, YOU could use it for extra crafting fun if you'd like (think chalkboard paint on the wood shapes so you can write letters on each and change it up now and again).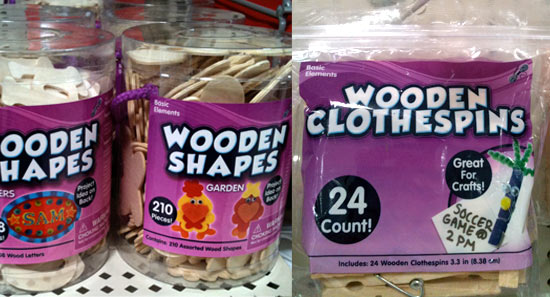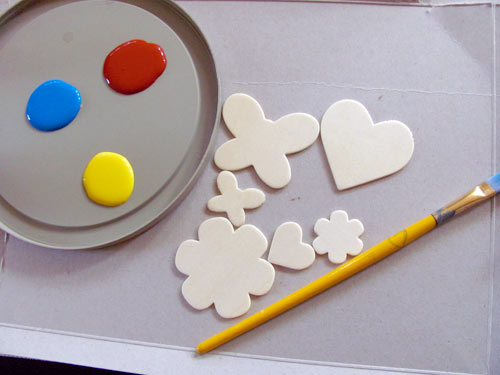 Tip: I like to recycle plastic lids from food containers to use as paint palettes. 
Instructions:
Paint each of the wood pieces and clothes pins however you like. Let dry thoroughly.
Glue wood shapes together and then to the clothespins. Let dry.
Seal the entire piece by brushing on Mod Podge. Let dry. (Optional but highly recommended.)
That's it!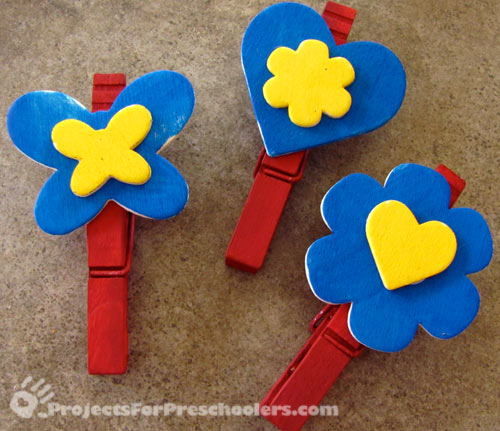 You don't have to paint your clothespins perfectly. My preschooler didn't want to paint the edges of the wood shapes, so we left them roughly painted. She had a little trouble painting the clothes pins, so she started and I finished the process.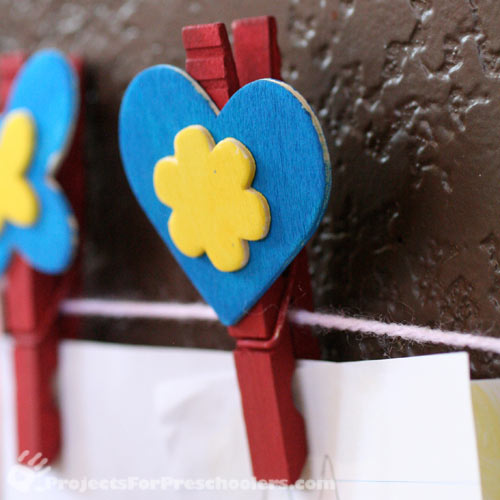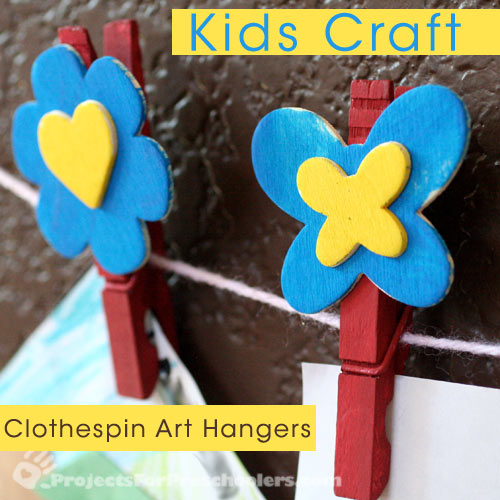 Have fun painting! Keep in mind, if you're tempted to use kid washable paint instead of acrylic craft paint. Don't. The quality of coverage you'll get on the wood is much better with a craft paint. Just cover your painting space and wash up right after painting and all will be well! Let your preschooler decide how things should turn out. My preschooler chose which pieces she wanted to paint which colors. Let your child's creativity take over when it comes to the decisions of how something should look. There is no right nor wrong in creativity… just doing it and being proud of it.
Find more creative inspiration at:
These cute clothespins would also make a great gift. Make sets of 3, package in a little personalized gift wrap and tie a pretty bow. Have your preschooler color a card and you're set with a wonderful personalized, handmade gift!
Disclaimer:  I wrote this post as part of a paid campaign with Plaid Crafts and Blueprint Social. The opinions are my own.