Sometimes pulling out the crayons is just not enough entertainment for my preschooler, but we don't have enough time to drag out all the craft or art supplies. Glitter paint in paint pens or tubes is a great alternative. Glitter is always a favorite supply in our house, so if I can squeeze it into the busy day, everyone is happy. To create this pretty glitter art, all you need is paper and glitter glue. Then let your child's imagination and creativity create their fantastic glitter art!
Glitter glue is not just for girls, boys love glitter glue too!  My 3rd grader had a great time making his own glitter glue art as an end of year project in his classroom. Preschool aged boys in particular don't usually care much about the colors either, however, you can find glittle glue in a wide variety of colors including cool blues and outdoor boy friendly green.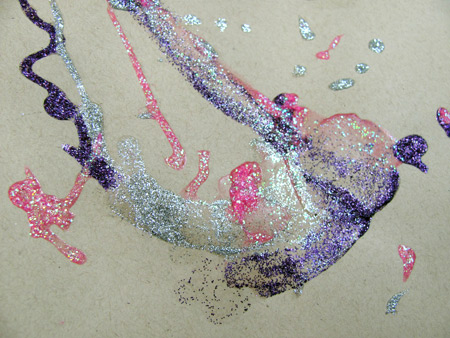 You can find the glitter glue at most major retailers in the craft or school supply section. The glitter we used for this project we found at Target in the dollar bins, bonus! We found a 3 pack of glitter "glue" (might as well be paint) for $1.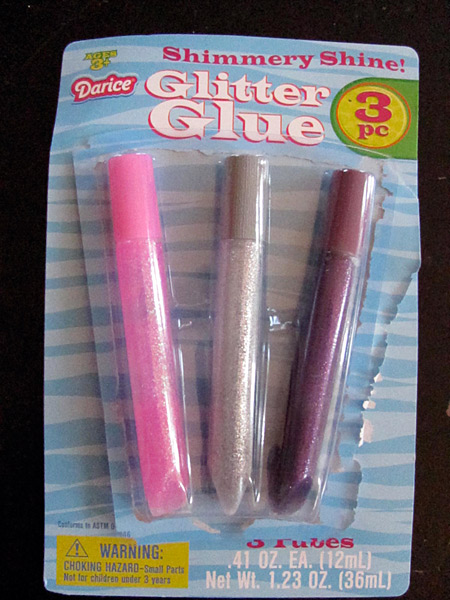 The neat thing about glitter glue is you don't end up with sprinkles of glitter everywhere. The glitter comes pre-mixed in a gel-like substance that you can squeeze out of the tube. Little hands can usually do ok squeezing the tube when it's brand new, but you might want to help get the glitter to flow as the tubes become more empty. Squeeze it from the back end toward the opening like you would a tube of toothpaste.
Tips:
For a little less mess potential, make sure to put a paint shirt on your preschooler and a painting mat or wax paper under the paper.
For extra fun you can include paint brushes or paper towels (for paint blotting), but the paint pens and tubes will do the trick alone as well.
Most products will wash off easily if your preschooler ends up painting a little on your table.