Make a felt playset for your preschooler for the Halloween season! Make a variety of eyes, noses and mouths and your preschooler will  have tons of fun creating their own jack-o-lantern faces. You can also use this activity to talk different emotions. You can usually buy individual sheets of felt at craft stores and even Walmart for around .50 a sheet, so you can make an entire jack-o-Lantern activity set from felt for under $2.00!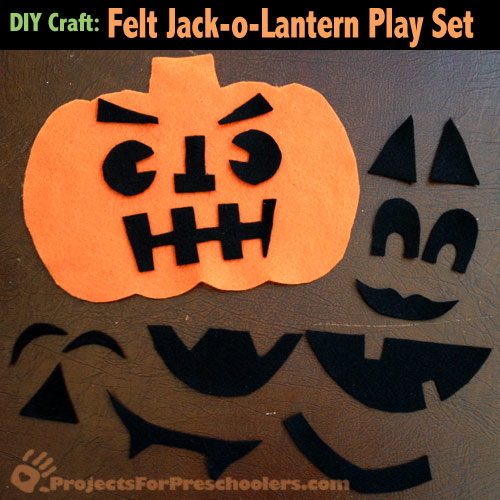 Materials you need:
Black felt
Orange felt
Scissors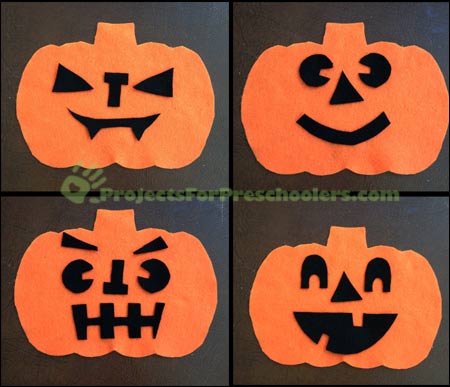 How to make your own felt pumpkin jack-o-lantern play set:
From the orange felt, cut out a pumpkin shape.
From the black felt cut out various shapes for eyes, noses and mouths. You can also cut out extras like eyebrows, a mustache or hair.
Play!
Download the Make a Pumpkin Face free printable to use as a guide for cutting out your pumpkin shape. (I did not use this printable to cut out my printable so yours may look slightly different.)