Get patriotic with your preschooler and make a fun fabric bracelet. Today I am participating in the I Love the USA blog hop along with 20+ other designers and a list of awesome craft product manufacturers. I was asked to come up with a project using adorable fabric designed by my friend Laura Kelly. I was also given a craft box full of goodies to try to use or incorporate somehow. Usually I'd make something for my kids, but in this case, I thought it would be fun to come up with a project that would be more hands on with your preschooler.  This fabric is available through Joann Stores. Read on to find out how you can enter to win a giant box of craft goodies!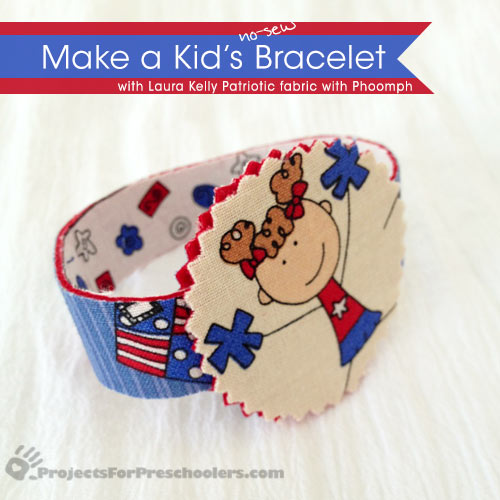 Materials:
Fabric

Phoomph – no sew fabric crafting material

Scissors – I used Fiskars pinking sheers
Instructions to make your patriotic fabric bracelet
Measure your child's wrist size by wrapping fabric or Phoomph around their straight hand. Cut to size, but leave a little extra for trimming. This will allow the bracelet to be sized to fit over their hand without requiring a connector.

Cut two squares out of Phoomph too.

Cut out the characters and patterns you want to use from the fabric.

Using 1 square of Phoomph, peel away the adhesive backing. Place one piece of fabric on the adhesive. Rub smooth.

Repeat with second square of fabric.

Cut matching circles from the squares. I used Pinking shears but regular fabric scissors will work too.

Repeat again with long wrist pieces but covering both sides with fabric. Trim to size.

Remove second adhesive backing from 1 of the circles. Place end of wrist piece in center of circle adhesive. Bend wrist piece around and place other end in center of adhesive. Remove adhesive backing on second circle and place on top of end pieces and 1st circle. Press to securely adhere circles together.

Your preschooler can help place fabric and press in place.
Please note: Because Phoomph is very thick, it can be difficult for kids to cut and does require sharp scissors, please have an adult cut these steps.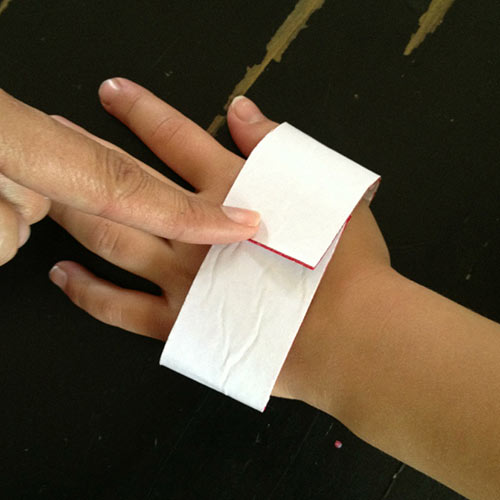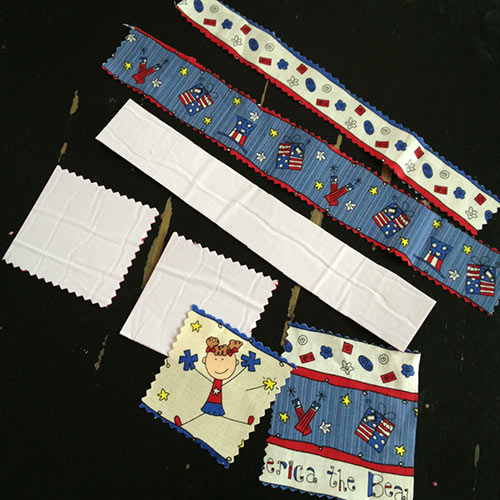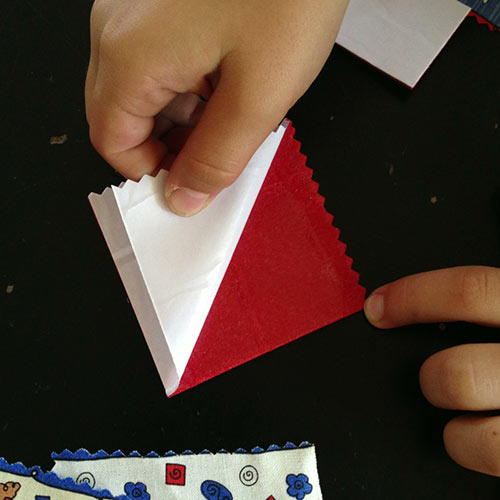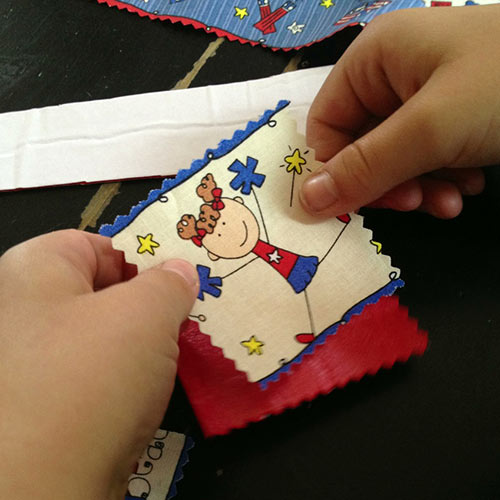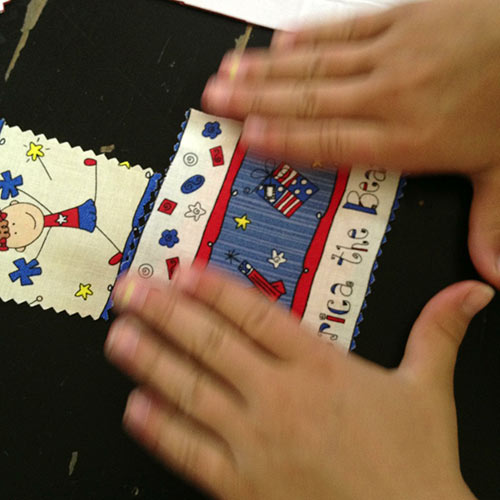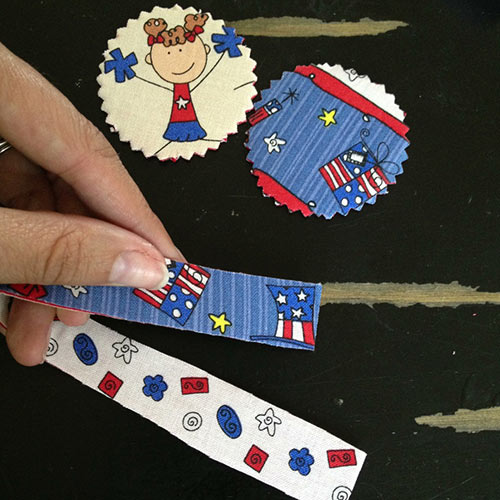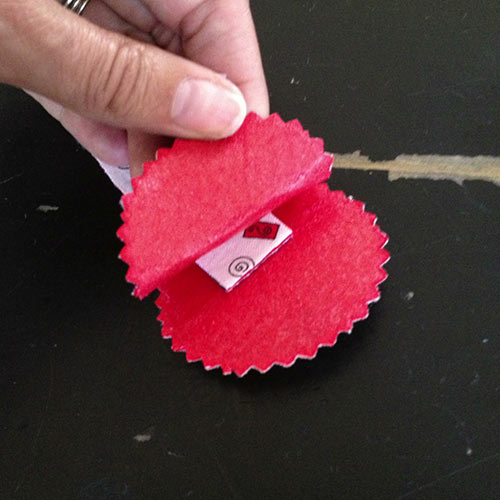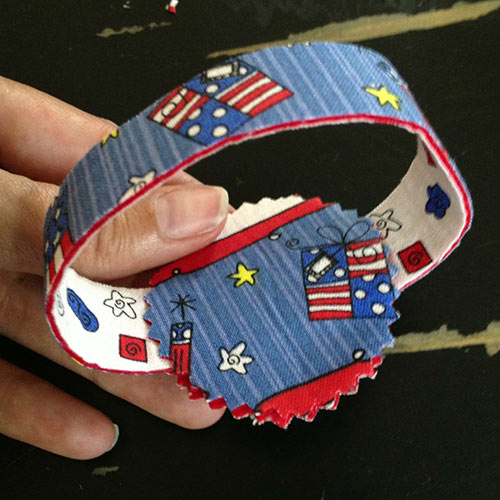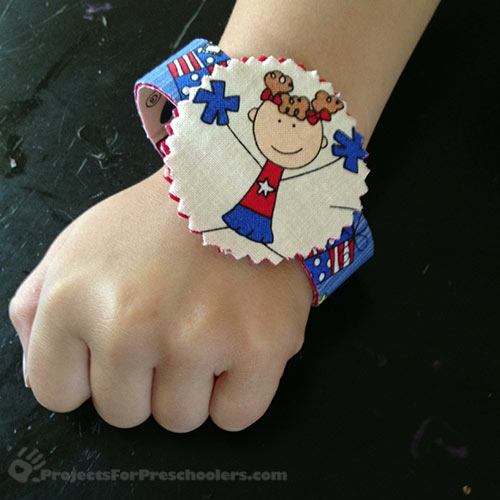 Have fun with it!
Special thanks to all the product participants in this event:
General Fabrics, Plaid, Fiskars, Coats and Clark,
Buttons Galore and More, PLUS Joann and Cre8Time!
Enter the Giveaway!
Find more fun patriotic inspiration…