I'm always on the look out for fun new craft supplies for preschoolers. Especially supplies that are less mess and more fun. So, when I came across Sticky Sticks, I was intrigued. They are large craft sticks – and you know we love craft sticks!- with the adhesive already on the stick. It's a peal and stick craft supply instead of using glue and waiting for it to dry, brilliant!
To show you how great these Sticky Sticks are, we decided to make some fun Valentines. Super easy fun for you and your preschooler. Here's how…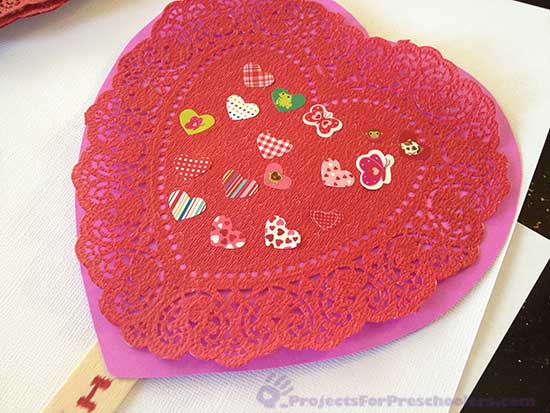 Materials you need:
Craft Sticks

Heart Shaped Doilies

Valentines stickers

Marker
Optional:
Pink construction paper

Glue

Scissors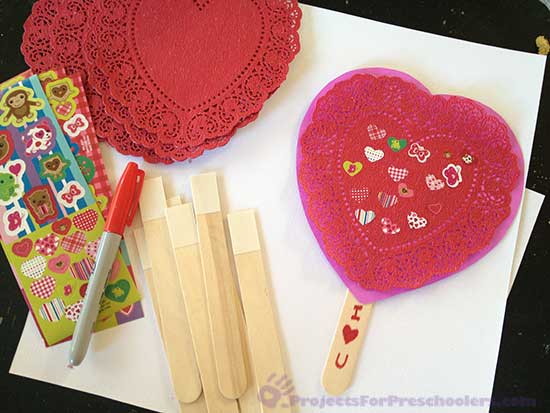 Make your own Valentine sticks
Decorate a heart doily with stickers and markers

Apply craft stick to the back.

Add message to the craft stick with marker.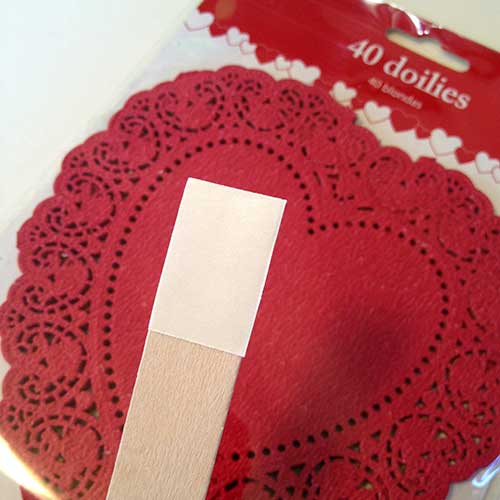 Optionally:
Glue doilie to construction paper.
Cut construction paper around heart.
If you don't have your own Sticky Sticks, just use glue on your craft stick and make sure to allow to dry.
Sticky Sticks are nice, large craft sticks, perfect for all kinds of craft stick projects. The adhesive paper is easy to remove and the glue sticks instantly to all kinds of materials but not to little finger. Anything you can make with craft sticks, you can make easier and with less mess with Sticky Sticks.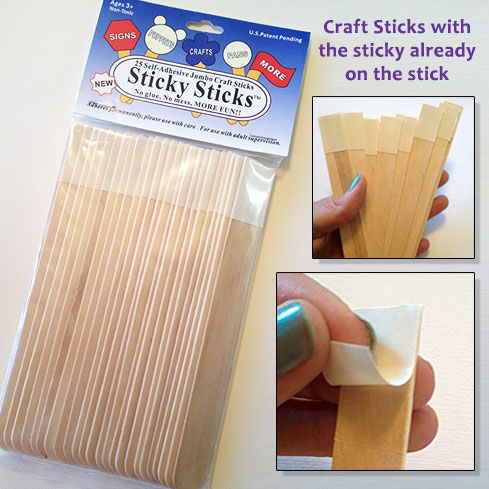 Get Crafting!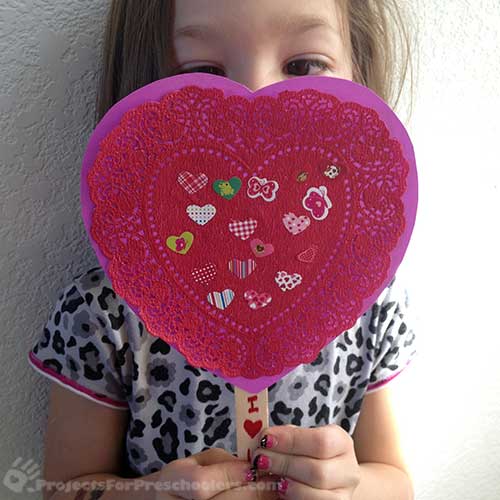 What would you make with your Sticky Sticks?
Disclaimer: I received a complimentary package of Sticky Sticks so that I could review the product.