Here's a pretty coloring page that you can use for Valentine's Day or to go along with love themed projects. Color with crayons or use watercolors. You can turn this into an art project and add glitter, ribbons and other fun embellishments. Or use this picture to make a big card for someone special!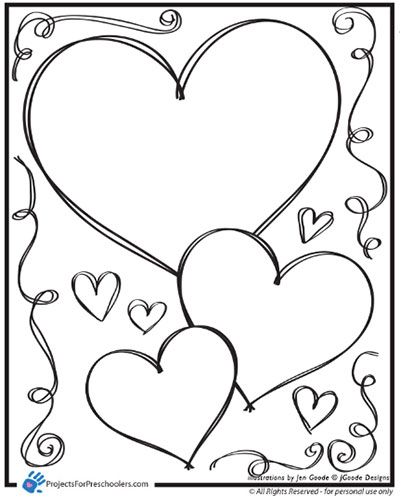 Download this Valentine Heart and Swirls coloring page
Can you make this coloring page into a fun Valentine's day craft? Think about using paint, stickers, glue and construction paper. Color the hearts and cut out the design. Glue it on to pretty construction paper and add your own sparkle. You can hang it on the wall as a pretty art piece or add a string to hang from the ceiling. Make a whole bunch of these pretty art decorations and your room with light up with love!