Make a fun pumpkin print using a slice off the side of a pumpkin. We found some cute small pumpkins and decided to use them for a few projects. One was making a pumpkin print. If you slice off the side of the pumpkin, the inside remaining hole is in the shape of a pumpkin as well. Just carve out a little stem shape and you're ready to stamp all kinds of pumpkin prints.
Your preschooler will have loads of fun making their own pumpkin prints. Try different colors on different papers. You can make fun banners or decor for the house.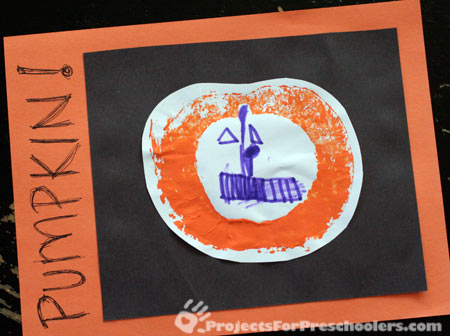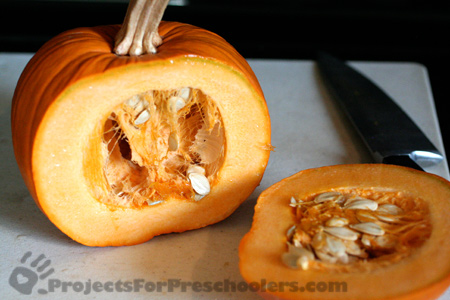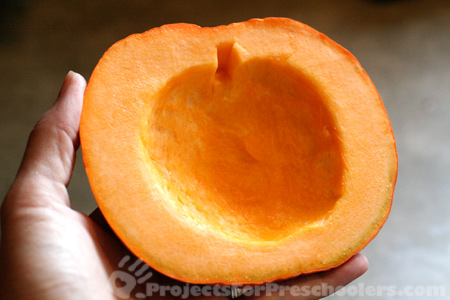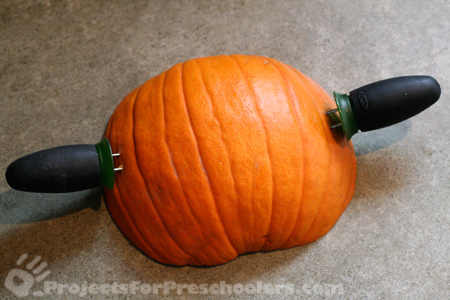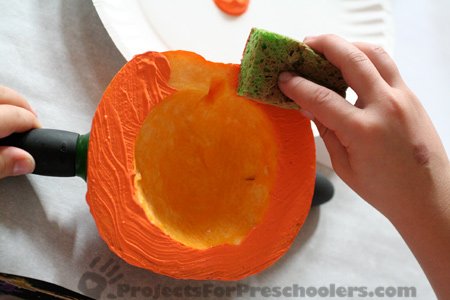 There are two different ways to make the print, either press the pumpkin on to the paper or press the paper on to the pumpkin. We found that pressing the paper on to the pumpkin resulted in a better full coverage print.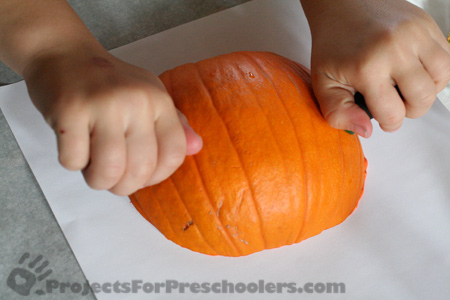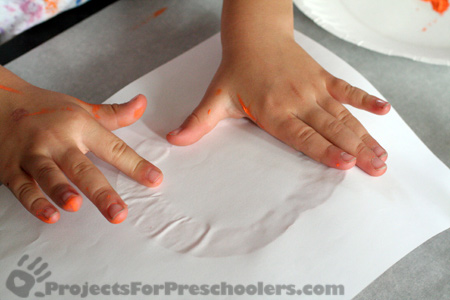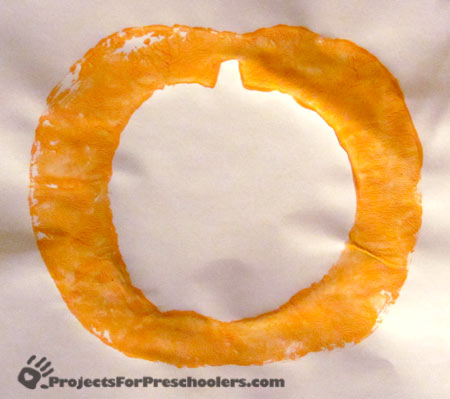 Your pumpkin stamp will only last a day or two, depending on the heat and humidity. If you wrap it and keep it in the frige, it might last a little longer. Don't throw the rest of the pumpkin out, I have more projects in store for that!