Paper bag puppets can be made using all kinds of materials for a variety of fun themes. Preschoolers can enjoy making paper bag puppets to create friends and family, show off their own unique personalities and to explore story telling. You don't have to use any particular materials, crayons or markers work just as well as all the extra embellishments. Get creative with your puppet making and have fun making up stories to involve the puppets and your preschooler's imagination.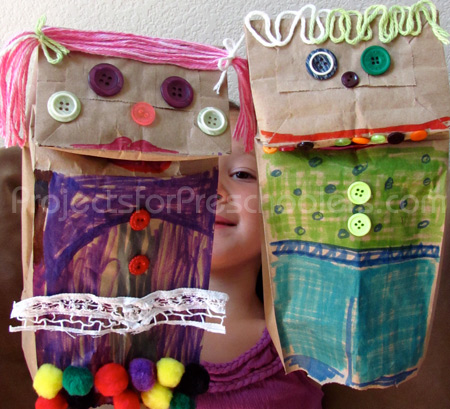 For these paper bag puppets, we used:
Makers to color the bodies
Yarn to make hair
Buttons for eyes and other accents
Puff balls and other fabric for embellishments
Glue to adhere it all – liquid glue works much better than glue sticks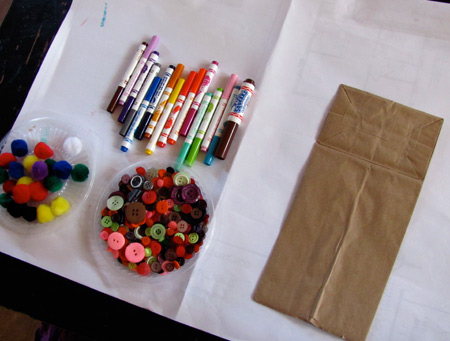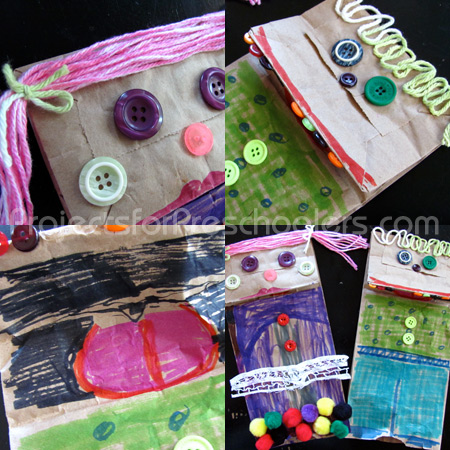 Remember, one unique aspect of using a paper bag to make a puppet is the mouth opening. The bottom fold on the lunch sack can open and close so you can create the inside of your puppets mouth if you'd like too. You can use craft scraps, pieces from your own stash and recycled materials when making paper bag puppets. Get creative, talk about body features and have fun!