Here's a fun stamping project you can do with your preschooler to practice recognizing the letter C. using a standard disposable cup, cut out a section so the remaining edge of the cup looks like the letter C. Because the letter C is the same right side up and upside down, you can then flip the cup over and use it to stamp on a piece of paper.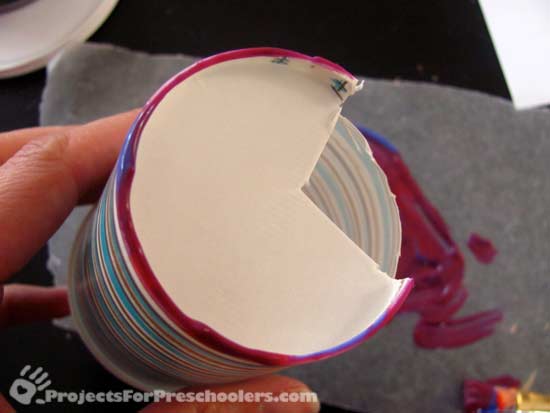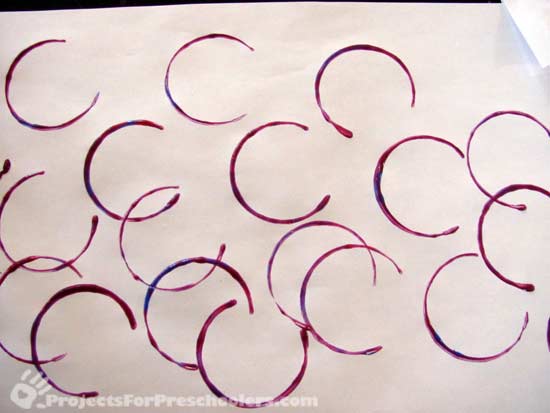 You can try using regular rubber stamp ink pads for this project. However, we used regular project paint for our stamping fun. Your preschooler can make a fun art project featuring the letter C or just stamp a letter C pattern. Use different cups to create different looks and sizes.
What fun letter C projects do you like to create?