Last month I told you about LEGO Kidsfest and I mentioned I'd be giving tickets away. Here's the scoop… I have a family four pack of tickets for the Denver Kidsfest event to give one lucky recipient!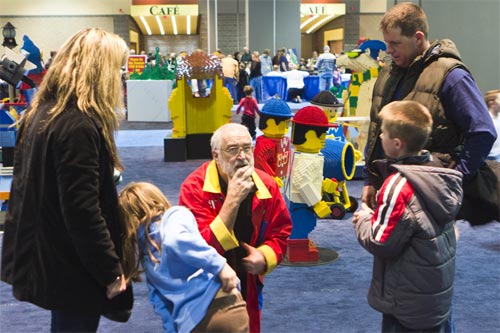 SAVE on tickets to LEGO Kidsfest Denver
Save $2 per ticket when buy tickets using the discount code preschool12 today through Friday, April 13th. Five identical Sessions are available. Tickets are $18 for kids and $20 for adults. For more information and to purchase tickets, go to: LEGO Kidsfest.com
LEGO Kidsfest Denver Ticket Giveaway
I am giving away 1 family 4 pack of tickets to the Denver Kidsfest event on April 27th from 4-8:30pm. Head over to 100directions.com to enter and find out more about this LEGO Kidsfest ticket giveaway.
This giveaway ends April 13th, 2012.
Please share this giveaway with your friends, spread the fun!
For more preschool fun, follow Projects for Preschoolers on Facebook and FunforPreschool on Twitter.
For more LEGO fun, follow LEGO Kidsfest on Facebook.