Sometimes we end up having to battle for yummy foods for breakfast. Between the idea of pancakes and sugar coated cereal, I find I have to come up with a great story to get my kids to want to eat something good for them first thing in the day. That was until we added a little peanut butter to the cream of wheat. Add in a little brown sugar to the mix and top with a splash of milk.. it's like peanut butter cookie dough in a bowl!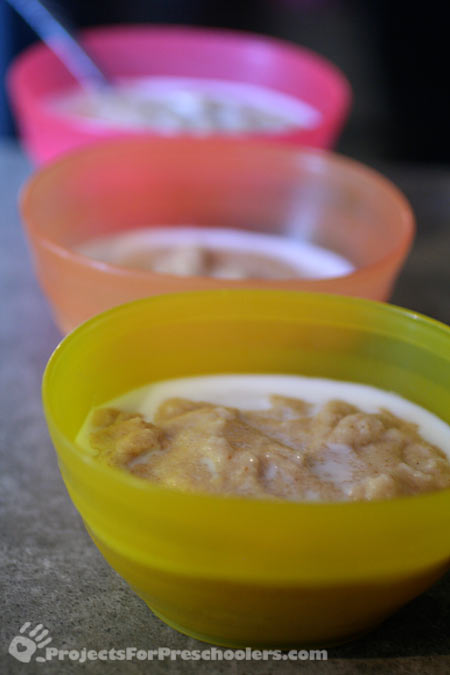 I make a batch of instant cream of wheat, following the directions for 4 servings. Then I add in about 1/4 cup of peanut butter and 1-2 tablespoons of brown sugar before serving with a little splash of milk on top. The preschooler LOVES it. I'm happy that they're happy and the day starts great. I haven't tried it yet, but I imagine using Nutella or Almond butter instead would be delicious too.
What does your preschooler like for breakfast?