Sometimes just getting out the markers or crayons and a handful of special stickers is enough of an activity to keep your preschooler busy for a while. This is a photo of a little card my preschooler made for her friend. She used sparkly gem-like crown stickers and markers to make two princesses.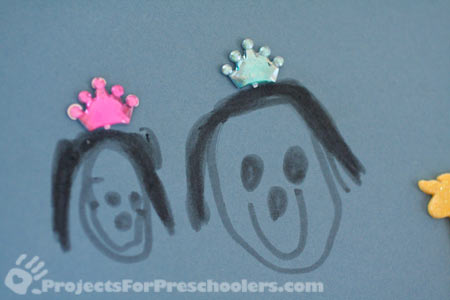 Create a small box of stickers or other supplies that don't require assistance to use and make it accessible. When your preschooler is looking for something to do, point out the box and ask them what they can make today. Some of the best creations come with no direction at all!
What fun can you make today?