Growing up, I always loved making gifts for my parents. Dad can be especially hard to craft for, mostly because Dad's don't always want ceramic flower pots or paper flowers. So, here's a fun and simple project you and your preschooler can do together just for Dad. Make a picture frame using wood shapes, craft paint and stamps. I picked up all these supplies at Walmart, but you can buy similar at most craft stores. This is a great project for any time you want to give Dad a hand made gift, Father's Day, Birthday, etc.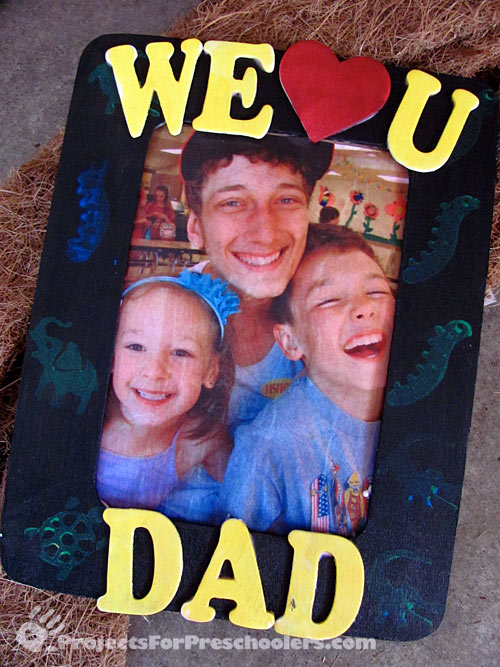 Supplies you need:
Wood picture frame
Wood shapes and letters
Foam stamps
Craft paint (I used Plaid's Apple Barrel – yellow, red, blue, green and black)
Paint brushes
Mod Podge (optional)
Photo
Craft glue
The picture frame from Walmart was under $2, but does not have a back nor glass. Instead, simply Mod Podge your photo to protect it, place some cardboard behind it and place in the frame.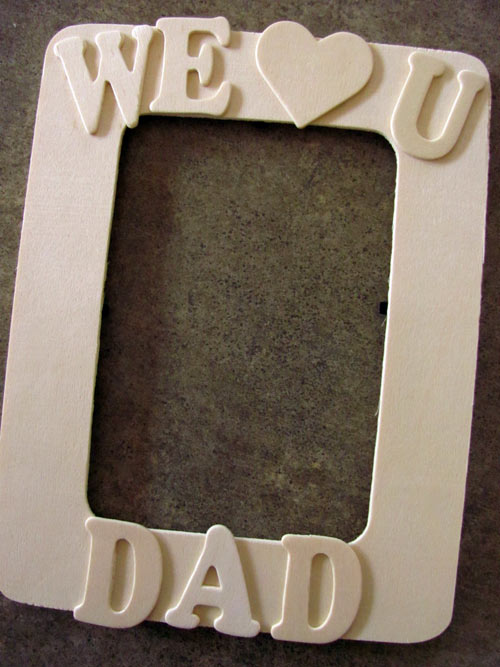 Instructions to make a picture frame for Dad
Paint the wood frame black and let dry.
Using the stamps and paint, decorate the picture frame and let dry.
Paint wood letters and shapes, let dry.
Glue shapes and letters on to frame.
Seal entire frame using Mod Podge, let dry.
Add photo.
Wrap and give your gift with love!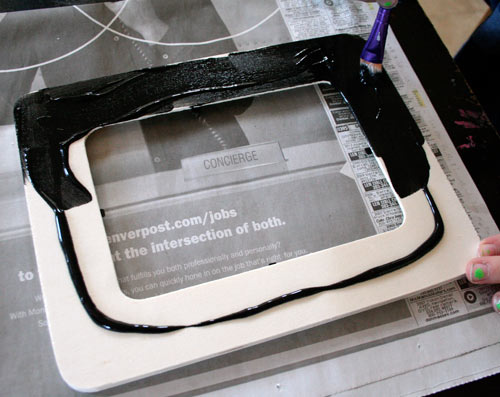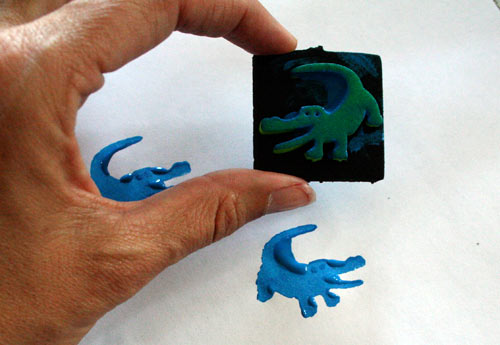 You can add all kinds of unique accents using the wood shapes and letter. Spell names, make a shape collage, whatever you'd like. Your preschooler will have loads of fun helping all along the way and Dad will love this personalize gift!