Make a rainbow paper chain with your preschooler and fill the house with extra color! You can use this preschool craft to take about color, practice patterns and work on fine motor skills. We wanted to make a sort of rainbow. A paper chain grows large very quickly, so this craft is perfect for decorating a space with fun color.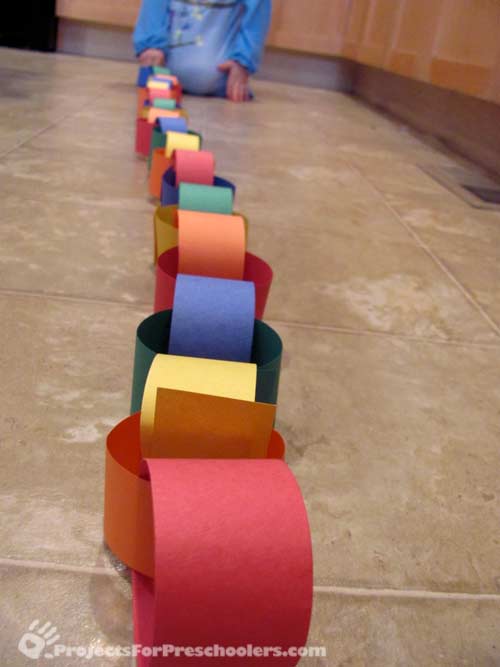 Materials you need to make a rainbow paper chain:
Colored paper (red, orange, yellow, blue, green and/or purple)
Scissors
Glue, tape or stapler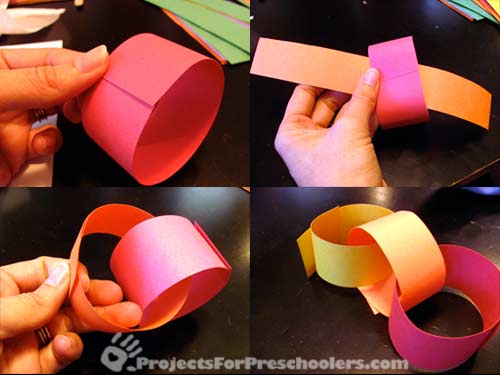 How to make a rainbow paper chain:
Cut strips of paper approximately 1-2″ wide along the short side of the paper.
Wrap 1 strip of paper and attach to itself making a circle.
Pull another strip of paper through the center of the circle and attach to itself to make the chain.
Repeat until you've reached the desired length.
Tips: We made a pattern with the colors using red, orange, yellow, green and blue paper (we didn't have purple). We used glue dots instead of standard glue because there is no drying time. You could use tape or a stapler too. If you don't have colored paper, you could use white paper you color or paint before using. Decorate the paper with gems or color designs for extra decorating.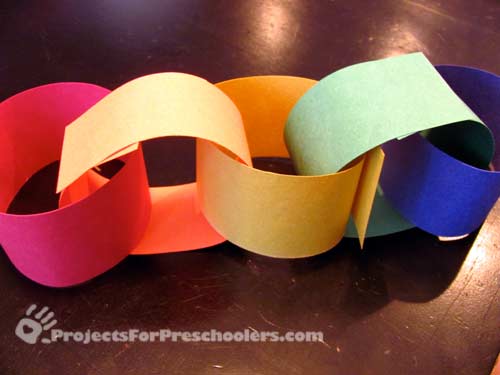 After we made our rainbow paper chain, my preschooler ran through the house pulling it behind her telling everyone she had just made a rainbow snake! You can use these paper chains to play with, decorate or just for the fun of making something neat with paper.