Keeping the kids entertained Thanksgiving day can sometimes be a challenge when you have food to prepare, guests to host and family filling your house. Try setting up a simple activity table with coloring pages. You can set out baskets with crayons or markers and an assortment of Thanksgiving printables for the kids to color.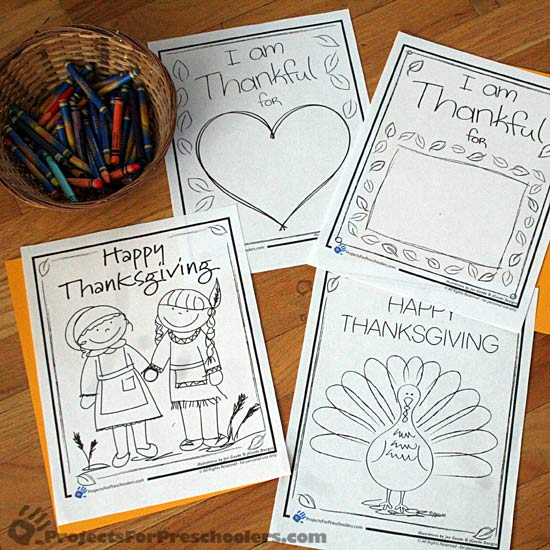 Thanksgiving coloring pages and printable activities
Take a look at all the Thanksgiving coloring pages and download below.
Happy Thanksgiving Friends coloring page

Happy Thanksgiving Turkey coloring page

I am Thankful For activity and coloring page – draw your own picture or write what you're thankful for in the box.

I am Thankful For activity and coloring page with a heart – draw or write what you are thankful for in the heart.

And don't forget the I love Turkeys coloring page, because coloring cute turkeys is a must do at Thanksgiving!
You can also include some gglue sticksand colored paper along with stickers, fabric straps or string so the kids can make cards and pictures featuring what they are thankful for. They can decorate their pictures however they like. When they are finished put the cards up for display for the entire family to enjoy.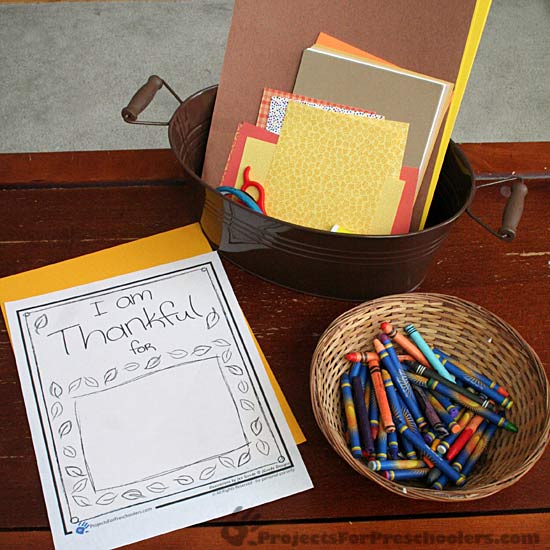 You don't need a ton of different supplies for the kids to inspire their creativity on Thanksgiving day. Crayons or markers, scissors, gluesticks and color paper should be plenty to spark some ideas. You your activity table shouldn't be overwhelming with choices or create stress for you with the potential mess. Keep it simple and organized and the kids will have a blast!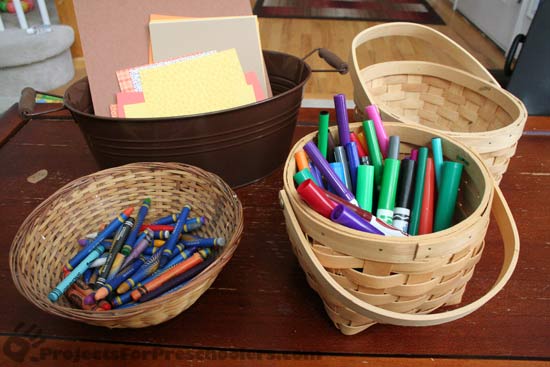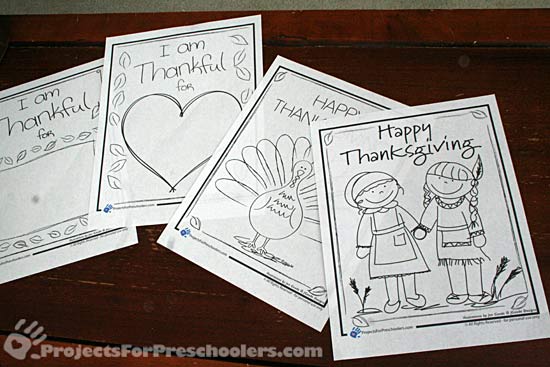 For a little extra Thanksgiving day fun with your colored and decorated printables. Glue the finished art onto cardboard (a recycled cereal box works great). Cut into abstract shapes and you'll have yourself a Thanksgiving puzzle the kids can play with on Thanksgiving day for years to come!