There are literally hundreds of free valentine's Day coloring pages available online. From popular characters like Hello Kitty and Minnie Mouse to original illustrations by artists around the globe, you'll find a great selection of printable coloring pages your preschooler will love. There are color by number activity pages, animal Valentine pictures and sweet treats for everyone. I think there are enough coloring pages to choose from that you could pick a picture a day, every day, the whole year through!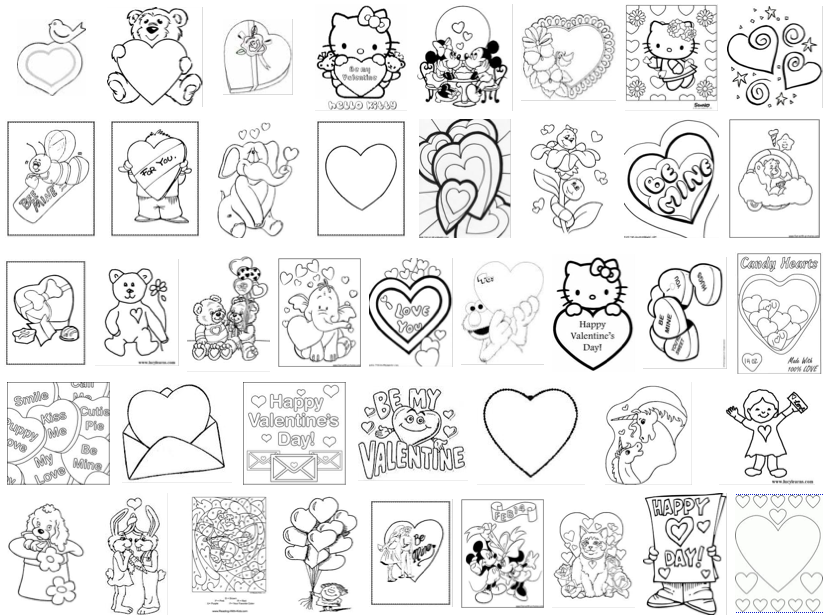 This is a screen shot of some of the coloring pages you'll find if you search Google images. Do you see any that you love?
Here are a few of my favorites:
---
---
---
Comments - I'd love to hear what YOU think!