We like to use mosaic gems for a variety of different activities. Sorting is one of our favorites because the gems are fun to handle, pretty to look at and there's a wonderful assortment of colors to choose from. We decided to work on sorting a rainbow of colors for this activity and then turn our sorted colors into a pretty rainbow. You could make the rainbow a craft project, turning it into a pretty decor piece for your home.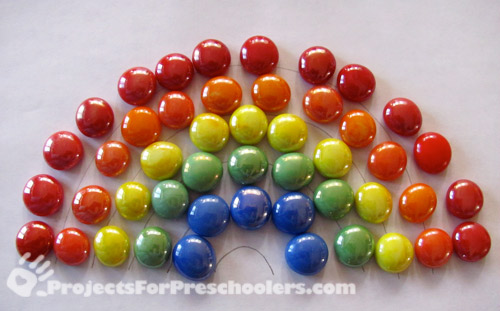 Materials you need for the counting, coloring rainbow activity:
Mosaic gems in a rainbow of color
Egg carton for sorting
Paper with a rainbow drawn on it (or download our free rainbow coloring page)
Steps for this rainbow gem activity:
Sort the gems by color into the egg carton
place the gems by color on the different areas of the rainbow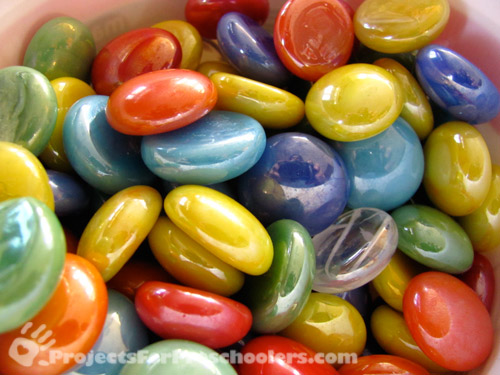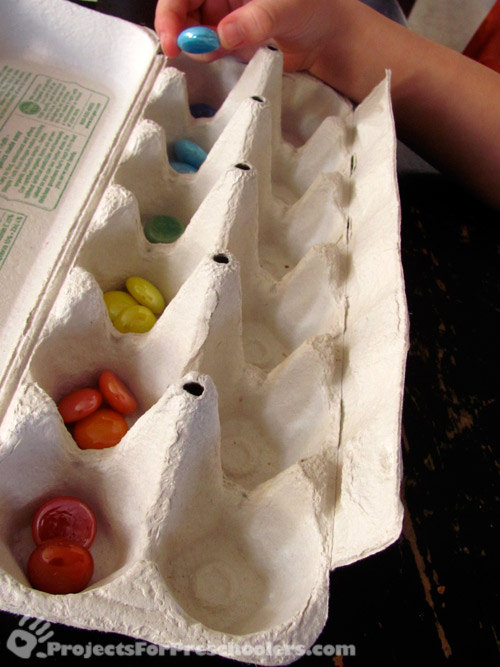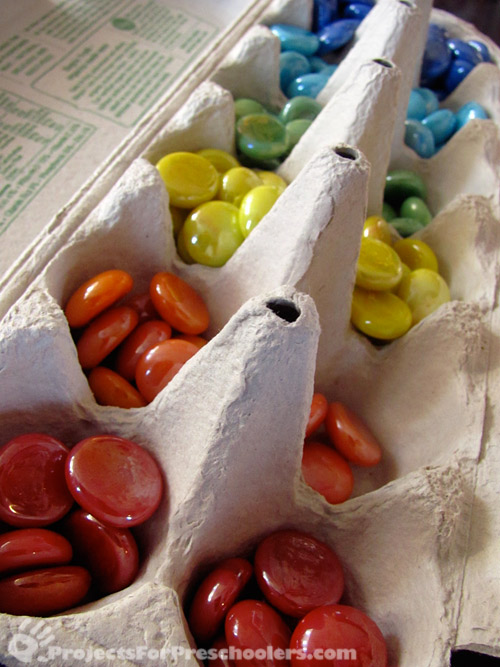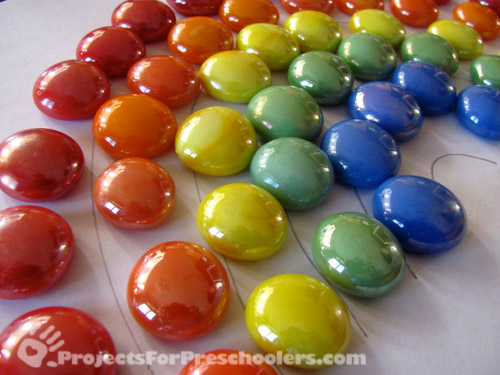 We chose to keep our mosaic gems for another day so we didn't glue anything in place. We also didn't have a purple gems, so we used light and dark blue. If you don't have mosaic gems, you could do this same activity with color paper. You can make a variety of fun rainbow games and activities using these same rainbow colors mosaic gems. I'd love to hear what you come up with!