There are so many fun things you can do with scraps of fabric. I recently saw a project from Tinker Lab that showed how to upcycle a well loved shirt by letting your kids color and decorate over the old stains to make a new piece of clothing. This got me thinking, we could use fabric scraps in much the same way to decorate some of our older clothing to make it new and fun again. So we grabbed an old pink long sleeved t-shirt and a bunch of fun fabric scraps and away we went!
This is a no sew project. If you'd like to, you can absolutely add some stitching to your own project.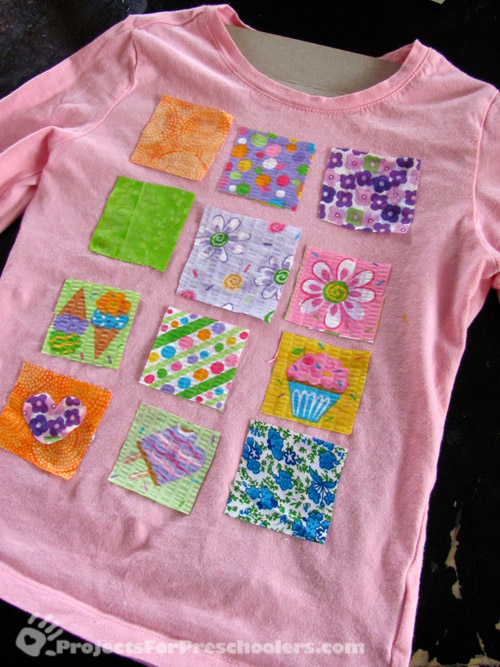 Materials you need:
a shirt
assorted fabric scraps
fabric glue(I used Aleene's OK to Wash fabric glue)
Cardboard for shirt form (I used half a cereal box)
scissors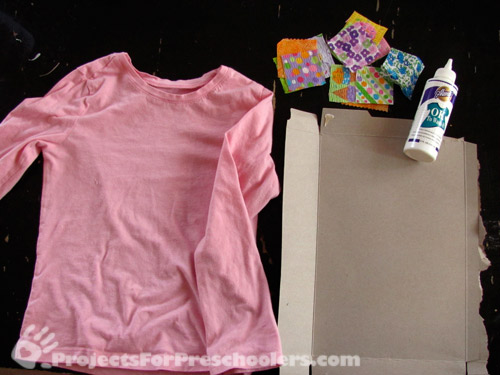 How to make a fun fabric scrap decorated t-shirt:
Cut the cardboard and place inside shirt. This will help prevent the fabric glue from ahereing the shirt to itself.
Cut fabric scraps as desired. We made a handful of squares approximately 2″ square.
Have your preschooler lay out the fabric how they'd like without using the glue.
Help your preschooler adhere the fabric scraps to the shirt. You can place the glue on the shirt and your preschooler can press the scrap on to the glue.
Let dry according to instructions on the glue bottle.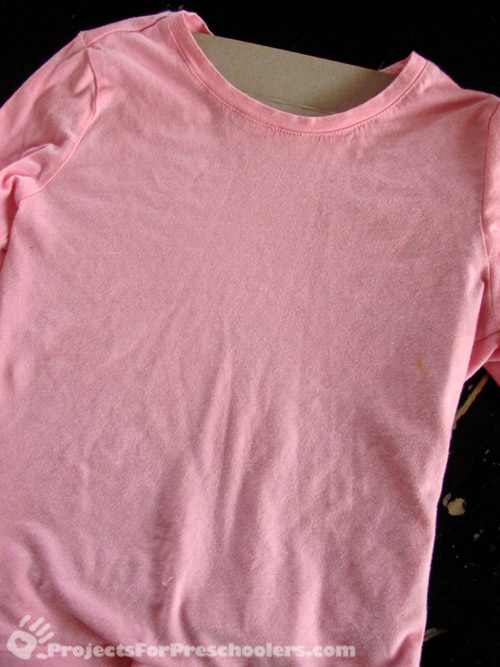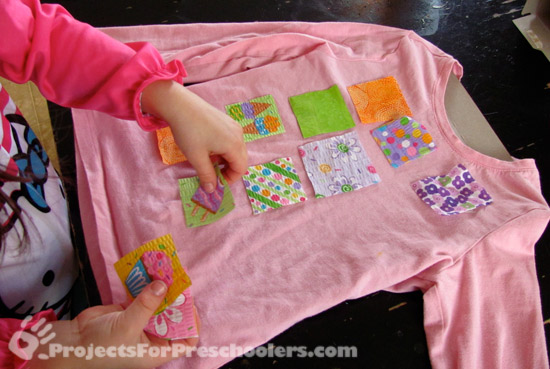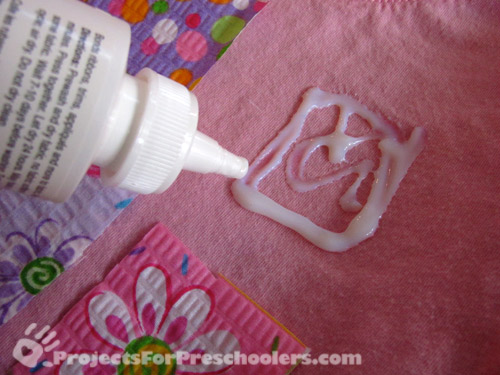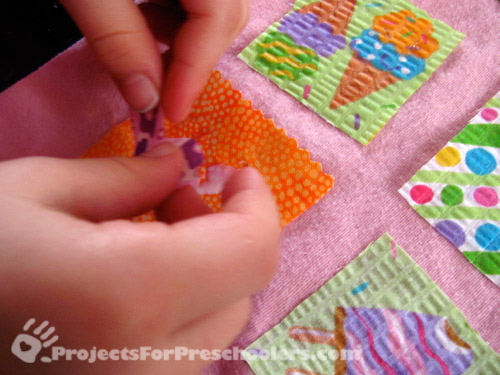 We had a lot of fun decorating this shirt with our different fabric scraps. It was a great project that my preschooler could add her own creativity to something she could wear. She was so excited about making the shirt, she could hardly wait to let it dry before wearing it! If you try making your own fabric scrap decorated shirt, I'd love to hear how yours turns out!
This project was inspired by the fabric painting and stamping project by Tinker Lab