One of my favorite things about gift giving is wrapping the gifts. You and your preschooler can make your own hand made gift tags and decorate gift bags to coordinate. You don't need a pile of supplies, there are no specific rules or ways to go about making your custom gift wrap, but the project is fun and your gifts will look fabulous with their hand made touch!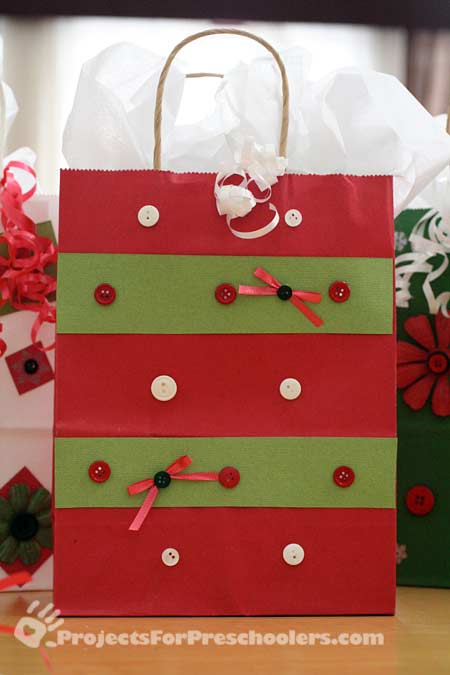 Use scraps of fabric, craft supplies, paper, glitter glue and whatever else you can find. To make your gift tags and bags look complete, make sure to limit the colors you use. Try using just 2-3 colors and coordinate all the different items so your pieces have more of a finished look. You preschooler can color, cut and paste as they like.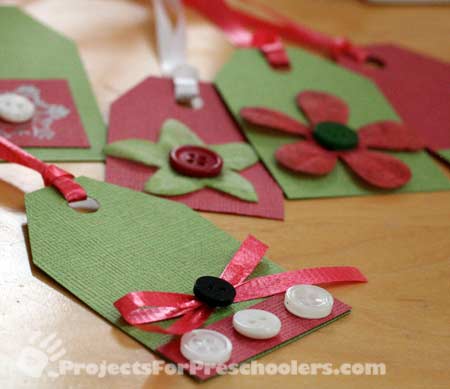 To make the gift tags, simply cut a tag shape, punch a hole and decorate as you'd like. Add a ribbon after everything dries and you're ready to use the tag.
For a complete list of supplies for these specific bags and tags, read my article about making your own gift tags and gift bags on Crafts Unleashed.