Get out the construction paper, glue and piles of embellishments and make paper cone Christmas trees with your preschooler to decorate this holiday season. You can decorate these trees however you like and with whatever you like. Use green construction paper or get creative and use something completely different. These cute paper trees are fun relatively simple to create. Let the holiday crafting begin!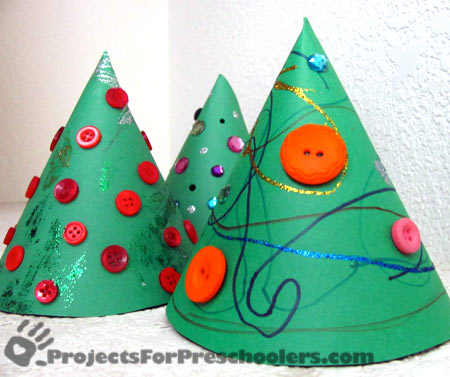 Materials you need:
Construction paper
Embellishments such as buttons, glitter glue, paper scraps, gems, whatever you like
Glue
Paper clips while glue dries
Scissors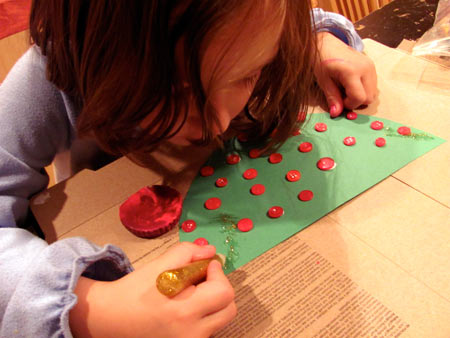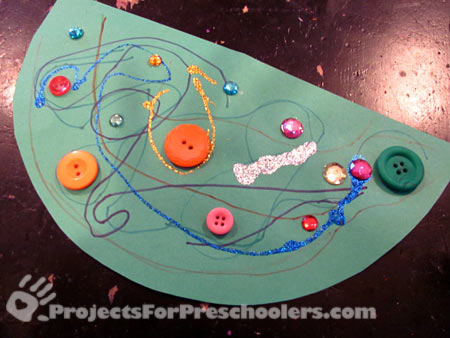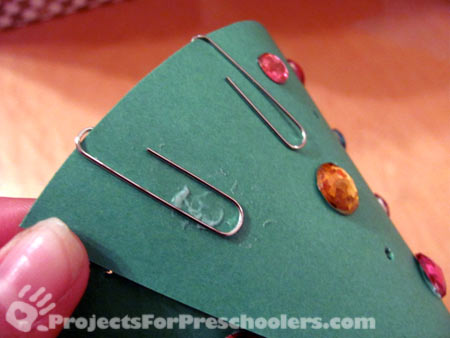 How to make a paper cone Christmas tree:
Cut construction paper into a 1/2 circle.
Decorate, covering the front side of the paper but leaving a little on each edge blank for gluing later. Let dry.
Wrap paper into a cone shape and glue edges. Place paper clip along bottom of glue edge to hold in place while it dries.
Enjoy!