I found the cutest mini patterned tape rolls at Michael's over the weekend and we decided to decorate our plastic Easter eggs with them. The tape comes in packs of 6 in a few different sets. So super cute! We mixed and matched the patterns and played with paper and other fun project ideas. You can use this tape to wrap plastic Easter eggs with your preschooler. Sometimes tape is difficult for little hands to cut, but lots of fun to stick. Think about cutting smaller pieces to place on the eggs as dots or even cover the Easter eggs completely. We found that some of our eggs were easier to decorate with the tape when we opened the egg. If you plan to fill the eggs with treats, make sure not to stick the tape over the seam.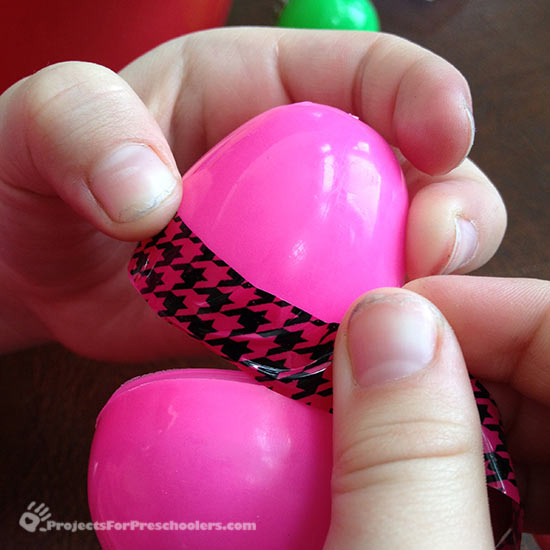 This tape is in mini dispensers and is a plastic tape – similar to standard transparent scotch tape. You can also try this with washi tape, however, washi tape tends to be less sticky, so might not adhere to the plastic eggs as well. You could also try masking tape that you draw on with Sharpie markers (preschoolers and permanent markers is tricky, be aware of accidental permanent marks on surfaces other than tape).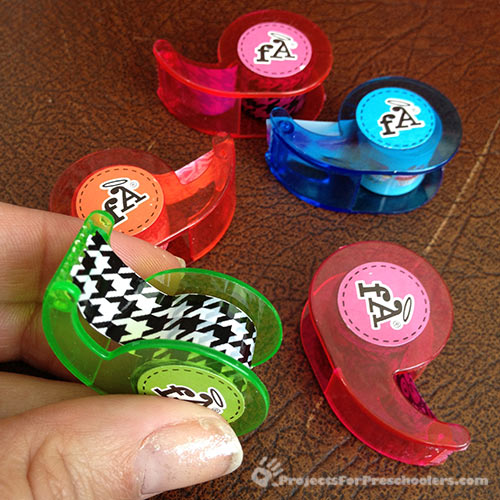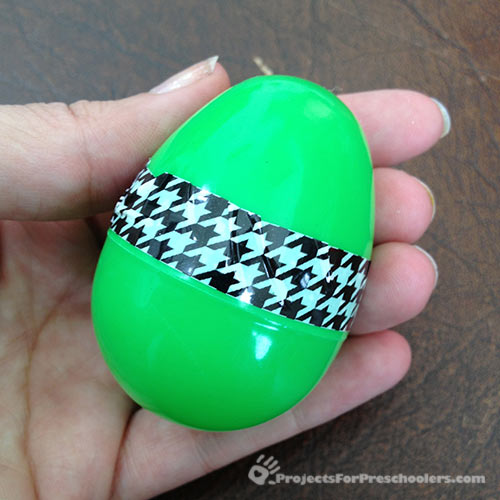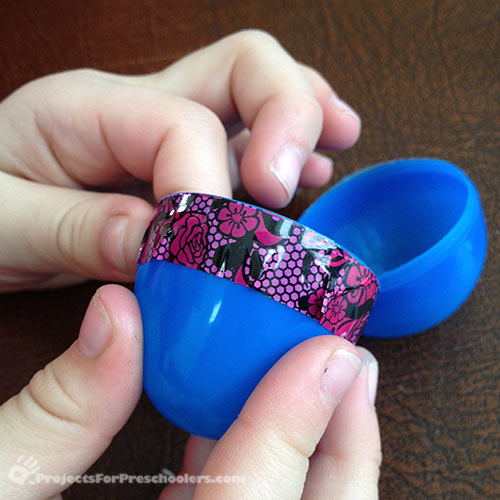 I'd love to hear what fun you have with pretty tape and plastic Easter eggs!