Here's a super easy activity you can create using plastic Easter eggs and an empty egg carton. Your preschooler will have a great time playing with the eggs while practicing colors or matching similar eggs. All you need are a 12 plastic Easter eggs and an empty, clean egg carton. For a little extra fun, you can decorate the outside of the egg carton… that's a whole other fun Easter themed project!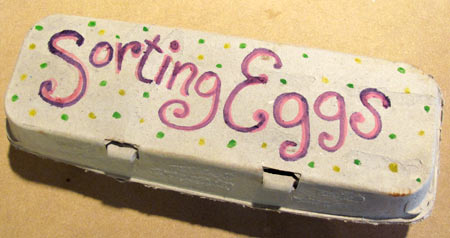 For our game I chose two egg sizes with a color match for each size. So there is a large and small egg in each of the 6 colors. This way my preschooler can sort by size or color or both.
To play, break all the eggs apart (if they are hinged, cut the hinge plastic piece off). Mix all the pieces and place in the open side of the egg carton.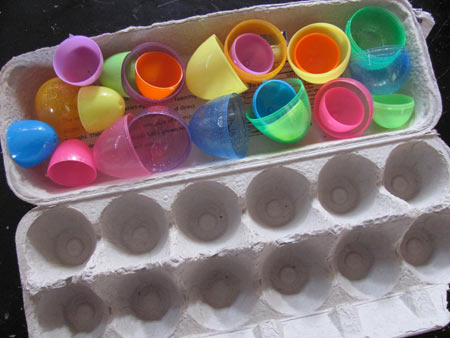 Your child can then find the matching pieces, put the eggs back together and arrange in the egg holding side of the carton.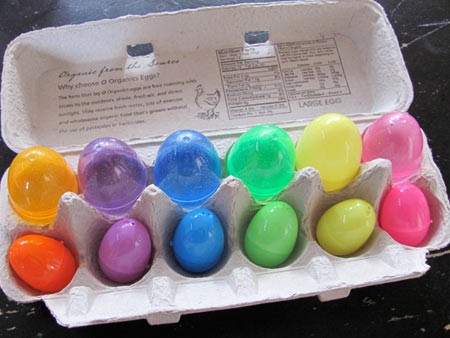 My preschooler likes to open all the big eggs and put the little matches inside. However you'd like to challenge your child, they can have loads of Easter themed fun! For more advanced play time, add a timer to see how fast your child can make the matches. If you have more than one child, make multiple egg sorting sets, they can then have sorting races or play in combination with each other.