Celebrating nature, Disneynature's newest film Chimpanzee is a cute, documentary style movie featuring a family, specifically a baby chimp named Oscar (he's SO DARN CUTE!). The movie premiered right before Earth Day and I had the chance to see it. Bonus: a donation made toward conservation for every ticket sold the week of Earth Day!
Tim Allen narrated which of course added plenty of laughs – yes, he even did his classic grunt. Although there were a couple dramatic scenes, there was nothing too graphic for even young children. No graphic animal violence. In perfect Disney style, the movie was educational and shared important messages with vibrant scenes full of beauty and cuteness.
To go along with the film, there are a handful of activity pages, a teacher guide and, perfect for our preschoolers, a make your own chimpanzee mask!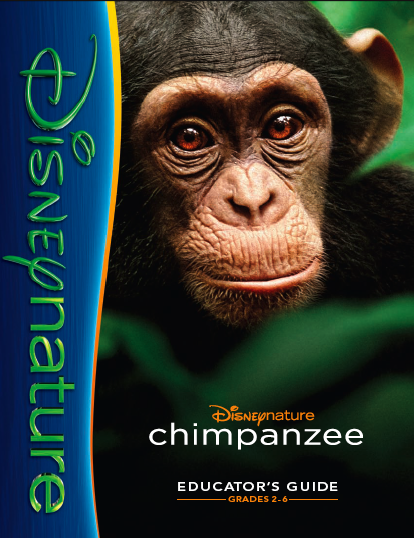 Download full Chimpanzee teacher guide. This is designed for children grades 2-6, however, you can adapt many of the conversations and activities for younger kids. Talk about nature, animals, how we can work together to protect nature, what chimpanzees look like, where they live, etc.
Some activities include: find the jungle animals picture, picture cards of different animals and species, compare your foot to a chimp foot, picture list of ways to protect nature and many more!
Download the full chimpanzee activity packet. This includes many of the activities from the teacher guide with the addition a few other projects such as dot-to-dots and the chimp mask.
Download the Chimpanzee make-a-mask activity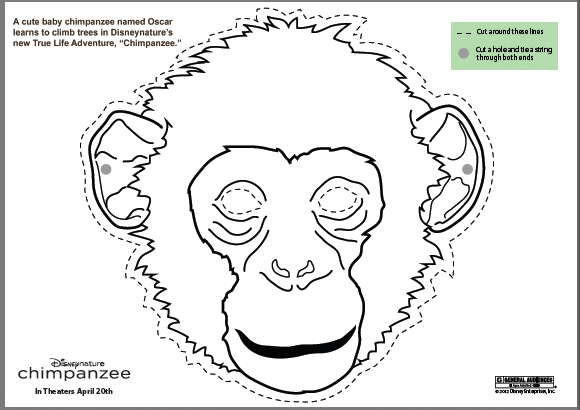 Did you see Disneynature's Chimpanzee movie? What did you think?