Turn breakfast or snack time into a learning fun. I know, doughnuts aren't the healthiest of snacks, but when you turn your doughnuts into letters, they can't be all bad, can they? We made our own doughnuts into letters and numbers using standard cookie cutters. You could use any recipe you like, however we used a simple "bisquick doughnut" recipe using a bisquick-like mix I make myself.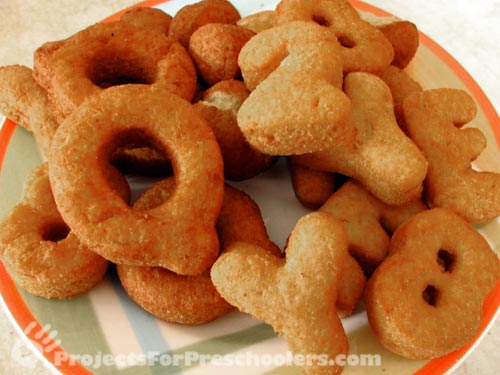 Ingredients to make your own doughnuts:
2 cups Bisquick mix
2 Tbl sugar
1 egg
1/4 c milk
1/2 tsp cinnamon
Vegetable Oil
How to make your own alphabet doughnuts:
Pour 3-4 inches of oil into a pan or deep fryer, heat to 375.
Roll out your dough about 1/4″-1/2″ thick.
Instead of using a doughnut cutter, use your favorite alphabet and number cookie cutters.
Adult only: place doughnuts in oil and cook for 30 seconds.
Let cool.
Eat as is (they are yummy, plain), or roll/dip in powdered sugar.
Note: please pay special attention to your preschooler's participation in this activity. Hot oil is very dangerous. Your preschooler can have fun helping cut out the doughnuts or mixing the doughnut dough, but please do not allow your child to watch the oil and cooking as oil may splatter and burn.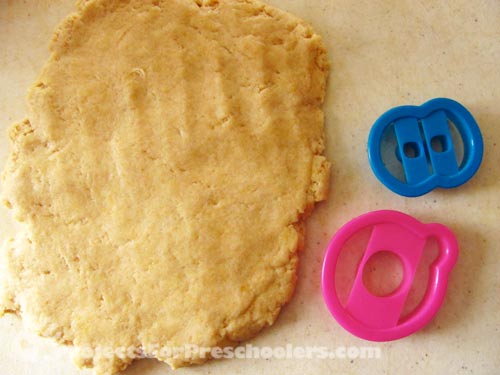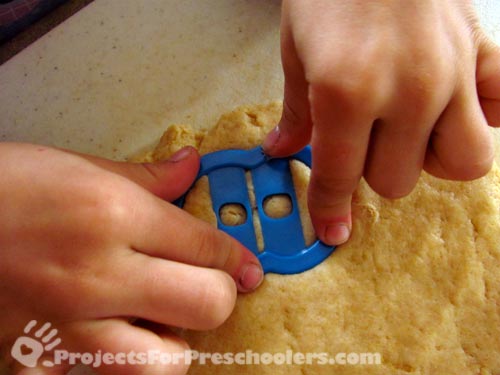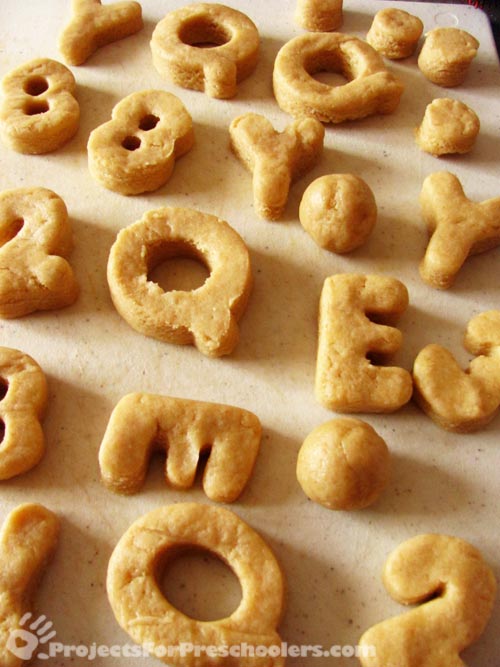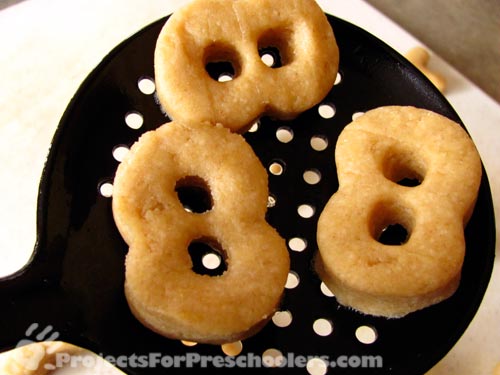 You can use this same method to make any kind of doughnut shape you'd like. Make a batch of alphabet doughnuts and make learning letters and spelling words a little more fun today. This is a delicious snack you can make in about 30 minutes!

Have you ever made your own doughnuts?