Recycle your empty egg cartons to make cute caterpillars. We cut up an egg carton so that we could use a single circle at a time, but for more fun, you could use combination circle pieces to make all kinds of different caterpillars. Don't throw out your used egg carton pieces after you're finished with this project, you can reuse them for more paint fun after they dry or even make a craft out of the colored carton pieces.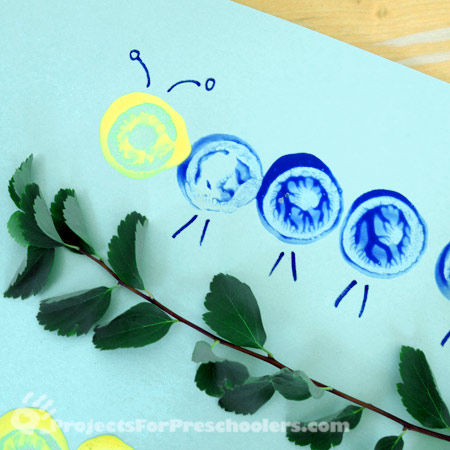 Paint color options: For this project we used blue and yellow washable paint, but you can use whatever colors you'd like. You can use whatever colors you like, work on color combos or just use a single paint color.
Materials you need:
Empty egg carton
Craft paint
Paper
Scissors (to cut apart the egg carton)
Flat paint holder (paper plates work great)
How to make your own egg carton art caterpillar:
Cut the egg carton into sections. We used a single section but you could cut sections into pairs, 3 or more, whatever you like.
Put some paint on a flat surface, good for dipping. Paper plates work great, I used the plastic lid to an empty yogurt container.
Holding the open end of the egg carton section, dip the circle end into the paint.
Press painted egg carton section on to your paper.
Repeat unil you have the look you want.
Use a marker to draw in extra details.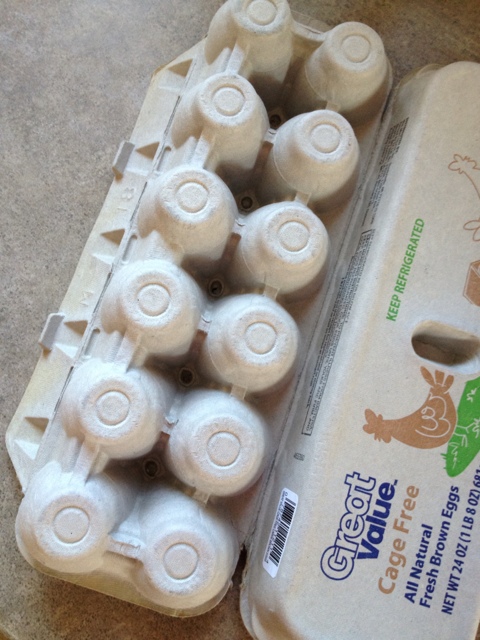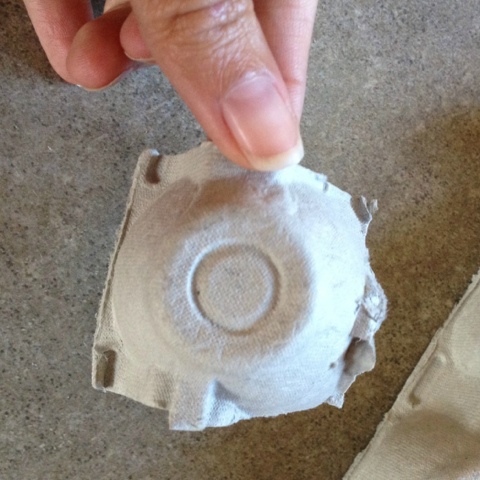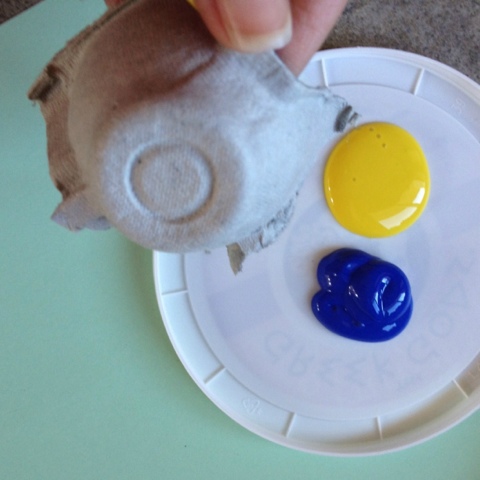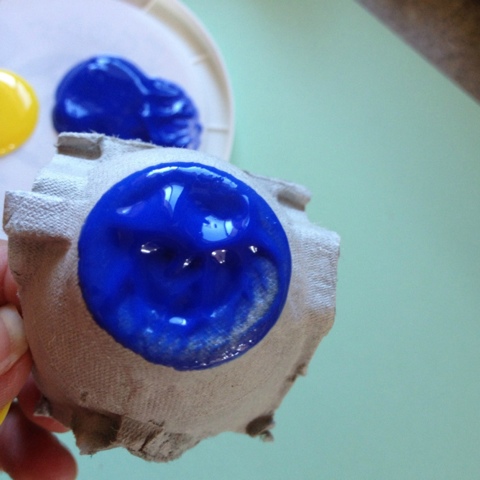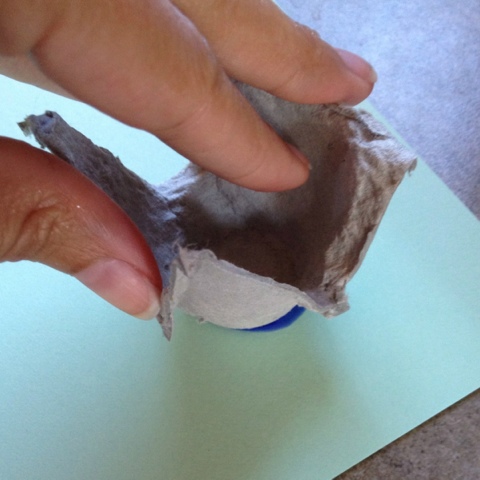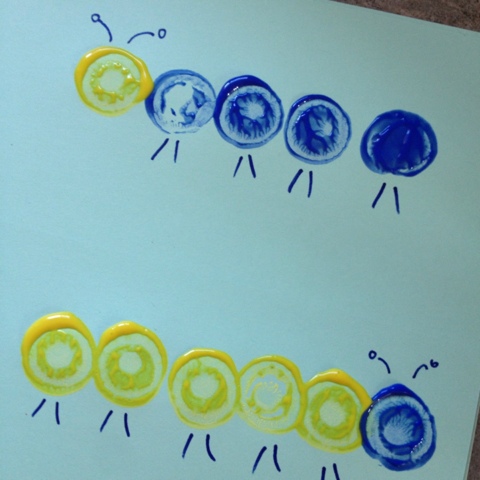 You can add all kinds of fun embellishments, glitter, buttons, stickers, whatever you like to dress up your caterpillar picture. Try glueing real leaves or grass pieces. We made some paper leaves using the same light green paper  we painted our caterpillars on
I'd love to see what you come up with!