Make fall art and craft projects using your own handprints. You can use paint or cut out paper handprints or both, what ever you prefer. These fun hands on activities are a great way to play with color, texture and even talk about temperature. Use fall colors such as red, orange and gold to feature that autumn look. Handprints can represent a variety of fall features such as trees, leaves and even owls. Now I'm inspired to get creative and make my own fall handprint craft after looking at the great handprint projects I've found (some of these I made already and am sharing again).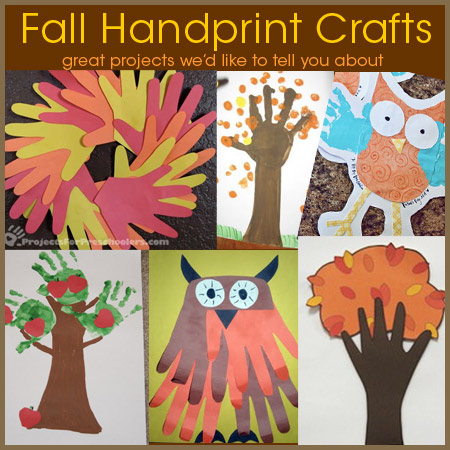 Fall handprint projects you can make with preschoolers: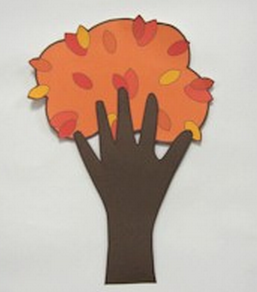 Fall Handprint Tree – this project uses paper that you cut out featuring a handprint for the trunk and branches of the tree.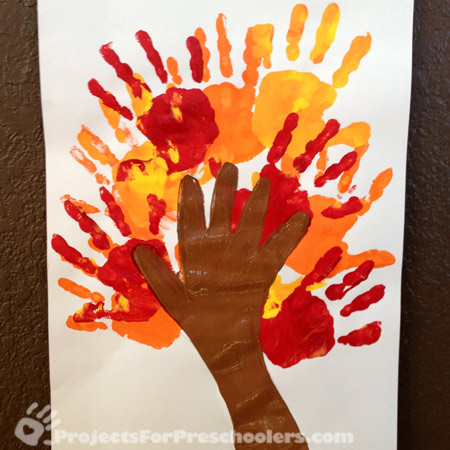 Painted handprint tree – here's a tree that uses painted handprints to make the leaves of a tree.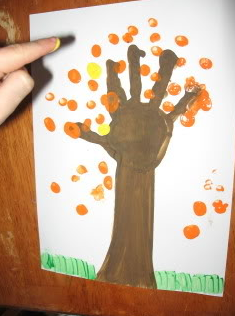 Painted Handprint and fingerprint tree – this tree art features a tree trunk and branches made using a handprint but then use finger and thumbprints to make the leaves – so neat!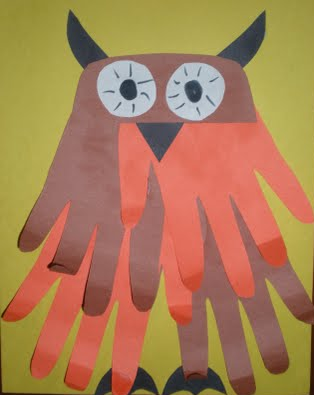 Fall Owl Handprint craft – this handprint project uses the shape of paper handprint cutouts to make the body of an owl.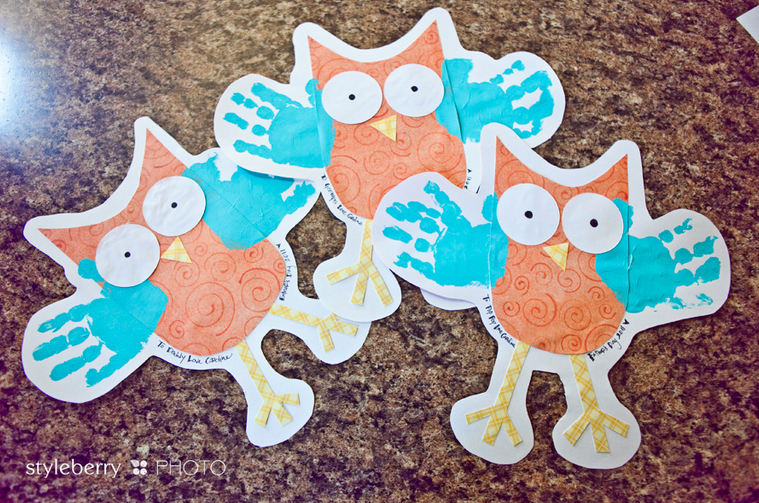 Fall handprint owls – use paper and paint to create these cute owl art projects. The handprints are the wings of each owl.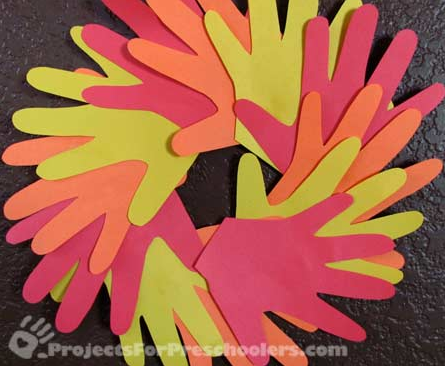 Fall Handprint wreath – this project features paper cutout handprints glued in a circle to form a wreath.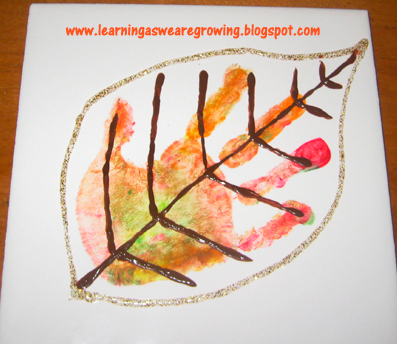 Fall leaf handprint craft – a pretty leaf art project using a handprint to add color to the leaf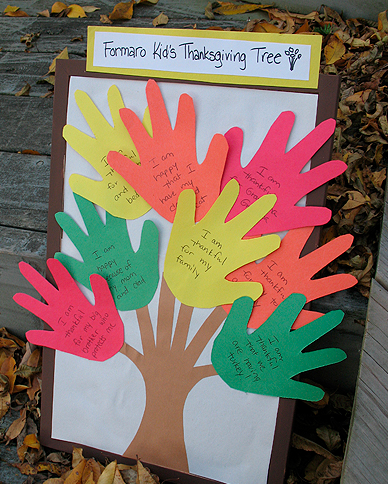 Handprint Thankful Tree – this fall handprint tree features the handprints as paper cutout leaves, each with a message of thankfulness. This is great as a Thanksgiving craft, but you could do it for fall and either include the messages or not.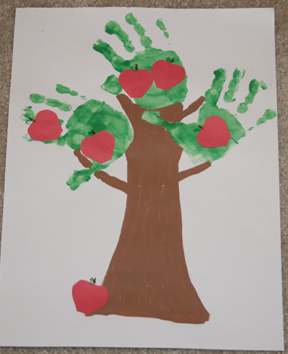 Apple tree handprint craft – another fun tree handprint craft, but this one features green leaves and red apples – cute!
I love fall colors so making these projects is always a favorite of mine. The best part about handprint crafts is that you don't need a lot of materials and every project is unique.  Try making these projects using different materials to see what other looks you can come up with. If you have a fall handprint project you'd like to share for other preschoolers to get inspired to make, I'd love to hear about it!