I keep seeing the bath tub play sets that are made of foam pieces kids can stick to the side of the tub as they play at bath time. Those play sets inspired this project idea. Take regular craft foam, cut your own shapes and when they are wet, they'll stick to the tub, tile and even glass. I decided to keep this playset simple by just cutting out different sized squares, but you could make whatever shapes you'd like.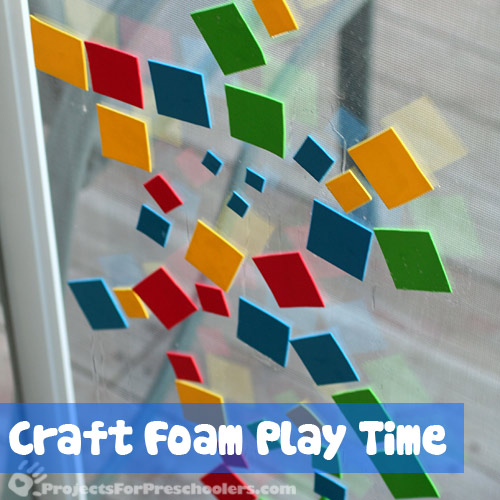 Materials you need
Craft foam – I used 4×6″ sheets I bought at the Dollar Tree
Scissors
Make your own foam playset
Cut shapes out of craft foam sheets.
Play.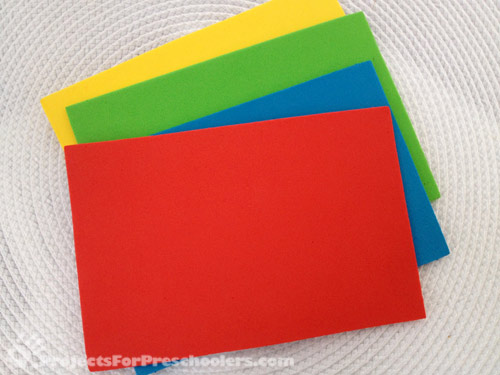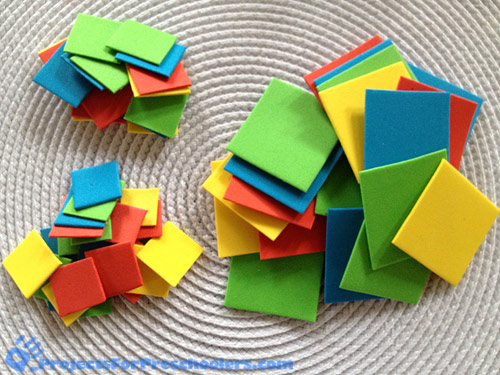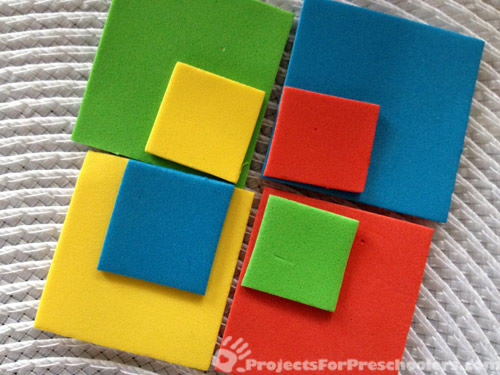 I made 3 different sizes of squares, but I didn't think the smallest size was different enough if we were playing a matching game, so I cut them down a little smaller. The great thing about the Dollar Tree craft foam is that it's a little thinner than other brands so it's super easy  to cut multiple layers at once.
You can use these shapes to play matching games, matching sizes, shapes and colors. We used the shapes to make pictures on the patio door. Supplied a small tub of water that your preschooler can then dip each foam shape into. Once the foam is wet, it will stick to the glass on the patio door. You could also use a small tray to stick the foam pieces too.