Popsicles are a favorite summertime snack, but I'm always looking for a way to give my preschooler yummy treats that aren't just sugar and water. Frozen grape pops are fun for little hands to make and even more fun to eat. All you need are some yummy grapes (reds taste better frozen than green) and popsicle sticks.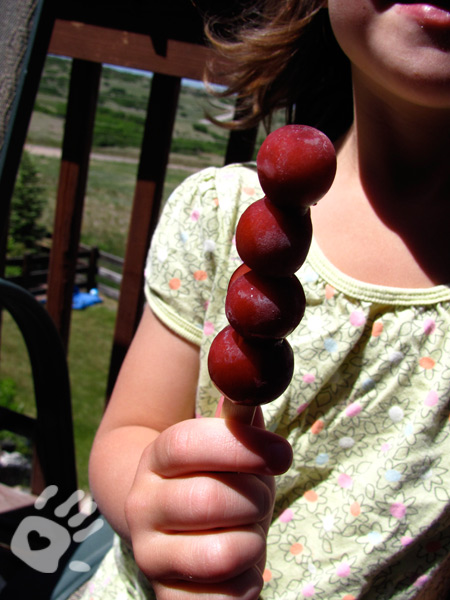 Push the grapes on to the popsicle stick and place in a freezer safe container. Freeze for at least one hour. Then they're ready to enjoy in the hot summer sun! Another cool benefit of these grapes pops… they don't drip and get sticky like traditional popsicles, but they taste just as yummy. Frozen grapes not on a stick are a great treat too.
Please be careful: with really young kids, you want to make sure to cut the grapes in half to prevent choking… the grape pops already have a slice through them from the stick, so problem solved.