I always mean to make some fun ghost themed projects for Halloween and every year I get stuck on making things with pumpkins. So this year, I decided I would try to start early and collect ghost ideas. So I want to share with you what I've found. If you have any favorite ghost theme crafts, art projects or activities, I 'd love to hear about them – we can compare boo ideas! Some of the ideas I'm sharing are my own brainstorming that I haven't yet made.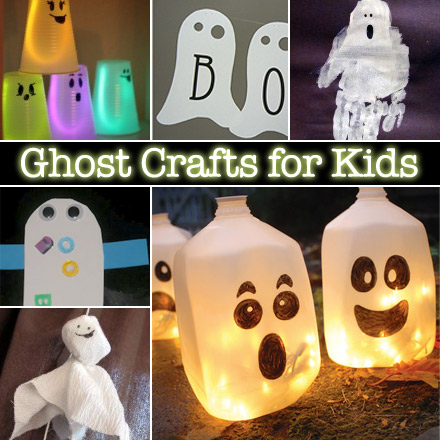 If you want to find out how to make each of the projects below, click on the image and you'll be taken to the website that originally created the ghost craft. I've tried to find projects that use basic materials that you can find around the house. If you don't have a specific supply, get creative and make your own version of a ghost craft with whatever materials you have. I'd love to see what you come up with!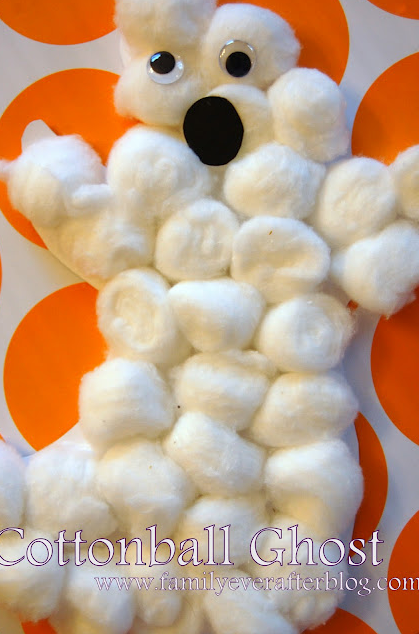 I love the tactile aspect of this cottonball ghost project.
Adding interesting textures to crafts is a great way to encourage kids to try something new.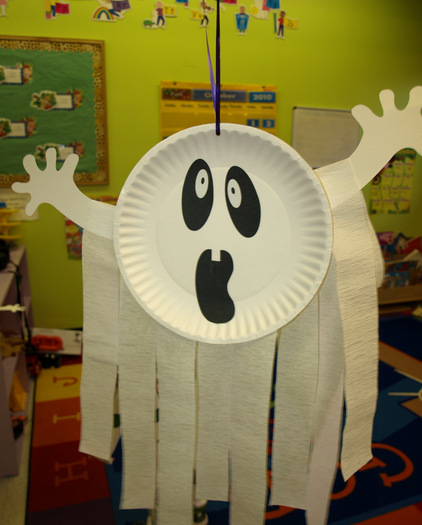 You can make paper cutouts your preschooler can glue on, or use a black marker to make this kid friendly spooky face.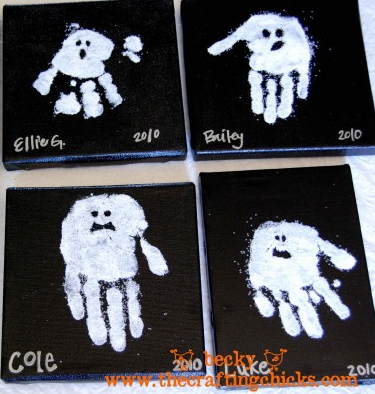 Instead of simply making a ghost handprint, add some glitter for a fantastic Halloween look.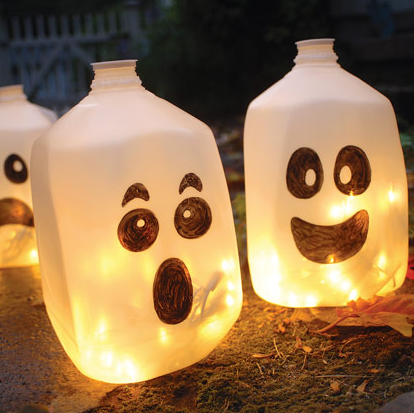 I'm going to try really hard to remember to save milk jugs to make these cool ghosts this year. I think lighting up the walkway with milk jug ghosts would be awesome.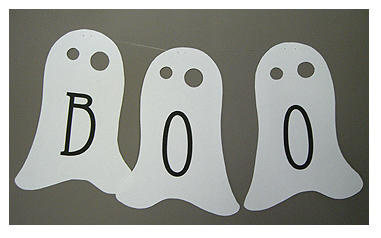 This ghost garland tutorial offers free printables for the letters too.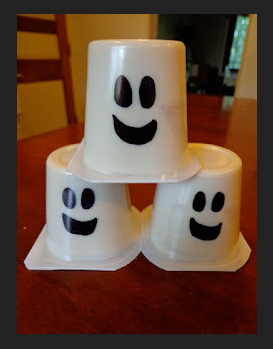 I love this recycled craft project. Using pudding cups to make cute ghosts is such a brilliant idea. This website also has some cute preschool books featuring the Three Ghost Friends.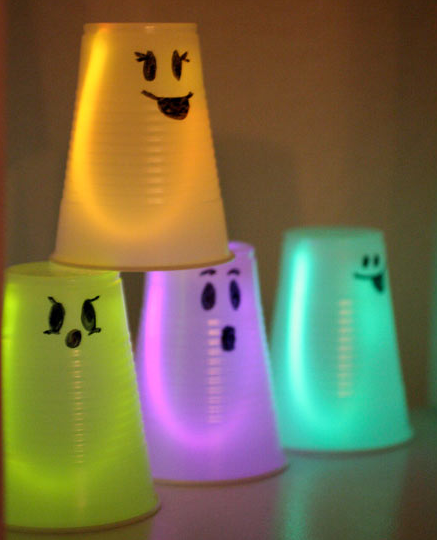 This is my own project we made last year and the kids absolutely love it. It's an easy, no messy activity that you can do in a time crunch.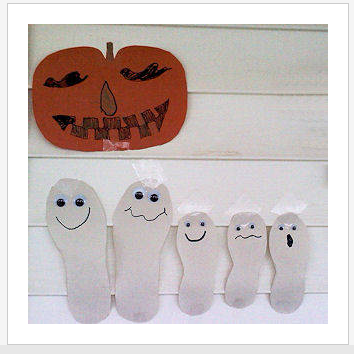 I think making shoe print ghosts could be a fun tradition we could do and compare how the ghosts "grow" every year along with how their expressions changes as the kids get older and more elaborate with their ghost face decorating.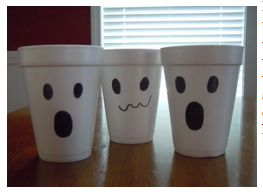 Simple, draw faces on the cups. I think if you use tempera paint, this would be a fun project too.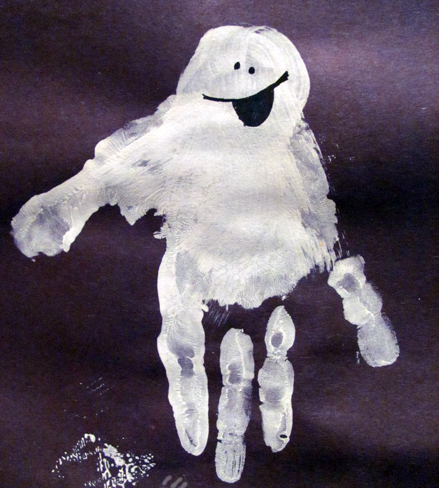 Here's another ghost project we made here at Projects for Preschoolers. It's been around for a while, but we loved the idea so much we had to make it ourselves. It's fun to see how the face adds for much character to each handprint.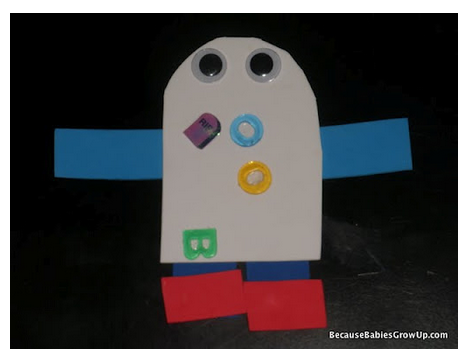 The kids really have a great time using their own imagination to make something that is uniquely there own, so I really love this paper ghost art.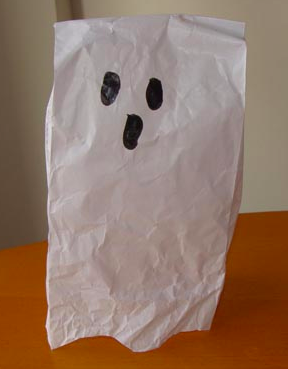 Use a white paper back and some spooky creativity to make your own paper bag ghost puppet. Simple and perfect for Halloween!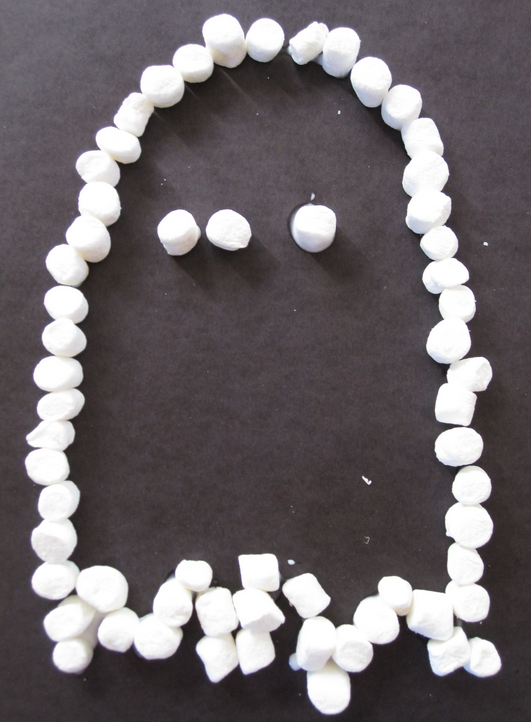 Food crafts are always a favorite, so I had to share this cute marshmallow ghost. I love that it has 3 eyes!
Now I just need to find the time to make all these ghost projects before Halloween. Do you have a favorite ghost craft? Some of my favorites for older kids include lollipop ghosts, cheese cloth ghosts and hanging ghosts you put in the tree. I think we'll try to use a little more glitter this year too, our ghosts need to sparkle!