I took my preschooler (and the rest of my family) to LEGOLAND last week and we had a blast! Yes I specified LEGOLAND California because as of October 15th, there is also LEGOLAND Florida, very cool right? None of us had ever been to LEGOLAND so we weren't quite sure what to expect. My kids range in age from 4 to 16 and I had no idea what there was to do for each age… you never can tell until you are really at a location trying it out for yourself.
The day did not turn out to be a super sunny California day like we had envisioned. However, back in Denver it was cold and not sunny either, so a cloudy California day was so much better than a cold non-vacation day. We loved it!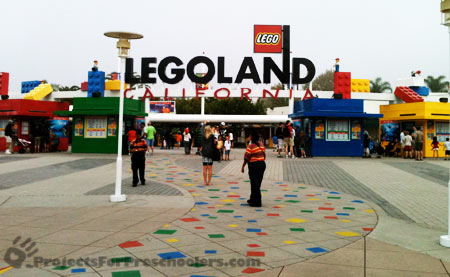 There are tons to do for preschool and elementary aged kids. Adults and adult sized children will have fun, but most of the rides are pretty tame and designed to be fun for the younger crowd. We traveled through fairy tales, speedways, waterways and more. The park is set up into different themes and each one had something fun to explore. There is even a family game area which has LEGOs and LEGO video games to play. Because we have an abundance of both at home we focused on playing in the areas with the rides and other fun to explore.
I was surprised to see my 4-year-old absolutely LOVED the roller coasters, the faster the better. She never ridden a roller coaster until this trip. She also liked the mini driving course. There are two driving courses, one for ages 3-5 and one for kids 6-13. Both my younger kids loved driving. It was set up like a real road so they could drive around and when it was finished they were handed a little card that said "drivers license" on it, too cute!
My absolute favorite thing about LEGOLAND is that all the things that are built out of LEGOs are real… you could go home and try to build some of these yourself… if you have millions of mini bricks at your disposal. Here's some of the pictures from our LEGOLAND California adventures…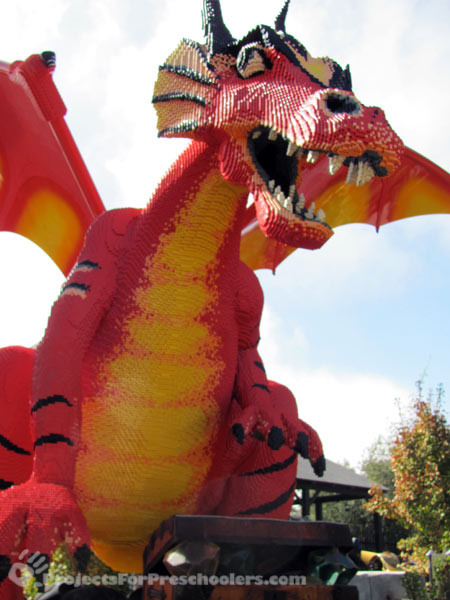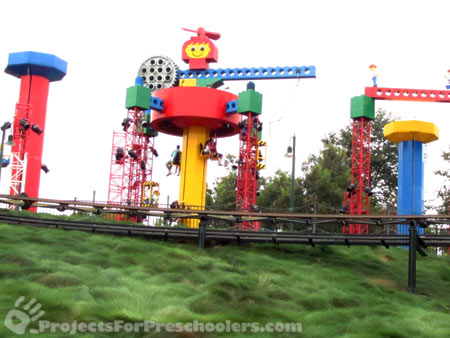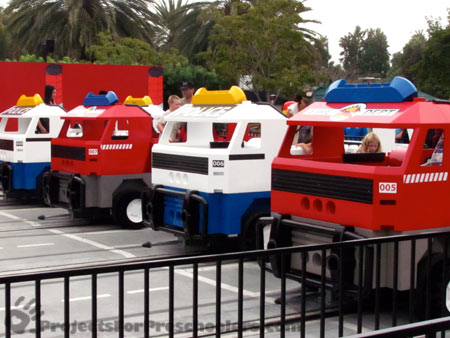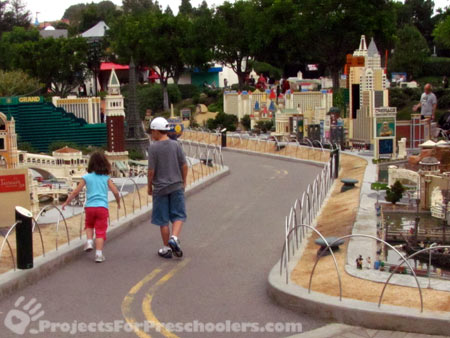 The Fun Town area has rides and displays that coordinate with the LEGO City series. It's neat to see everything so life-sized but much of it is made from the tiny real life bricks.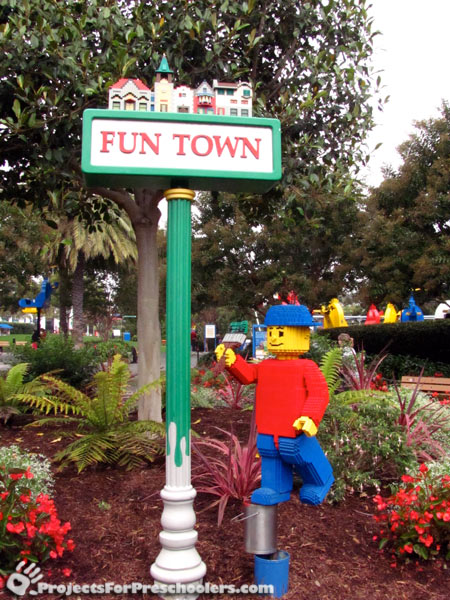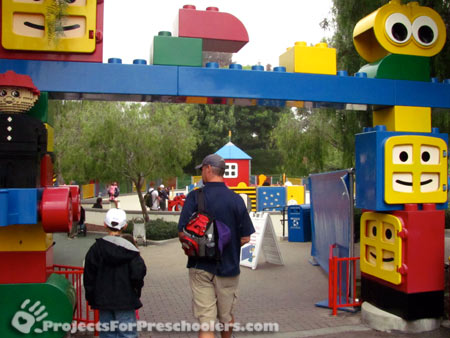 This is my oldest big kid showing how cool LEGOs are in real life. This is a giant LEGO Bionical next to a fun right that you can spin yourself in circles as the ride spins in a giant circle.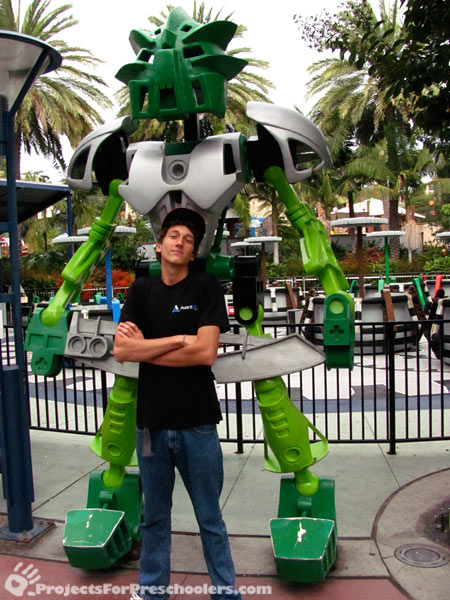 We visited in October so there were all kinds of neat things around LEGOLAND just for Halloween. We stopped at the giant pumpkin to take a kid picture. I couldn't pass up the giant LEGO ghost… so cool! Every Saturday in October there is a special Brick-or-Treat event for Halloween. This weekend will be the last chance to check out the fun trick-o-treating Saturday night. Check it out if you are near San Diego!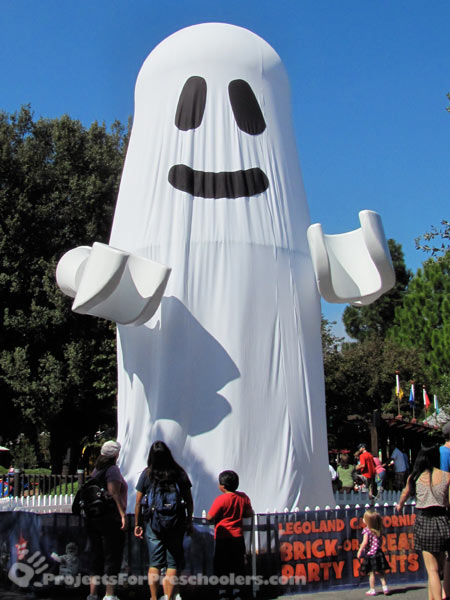 You can check out a ton more fun LEGOLAND California pictures in my flickr account.
Some things to note:
Because it is the "off-season", some of the rides are not open. Many of the rides that include water, in addition to the water park, are closed. Make sure to check out the calendar on the website for which areas are open.
There's a great playground near the big castle called The Hideaways. You can bring yourself a little snack, sit down and relax a bit while your preschooler runs around the play area.
There are 3 different roller coasters, each varying in how involved and fast they go. If your little one hasn't tried a roller coaster yet, our favorite was The Dragon, but there is another a bit slower you might want to try first.
For some rides there is a height requirement. I think the tallest requirement was 42″. You can check on ride requirements on the website.
Make sure to check out the website to plan your trip ahead of time. Know the areas of the park you want to go and map out your day a little. We went in the off-season so it wasn't crowded at all. I imagine when kids are out of school and the weather is beautiful, this park is packed!
For fun, double-click on the LEGOLAND map on their website and you can see the animated version with fun moving pieces and parts.
Have you been to LEGOLAND California? If so, what did you like best?
Disclaimer: I received two passes to visit LEGOLAND California. All opinions are 100% my own.