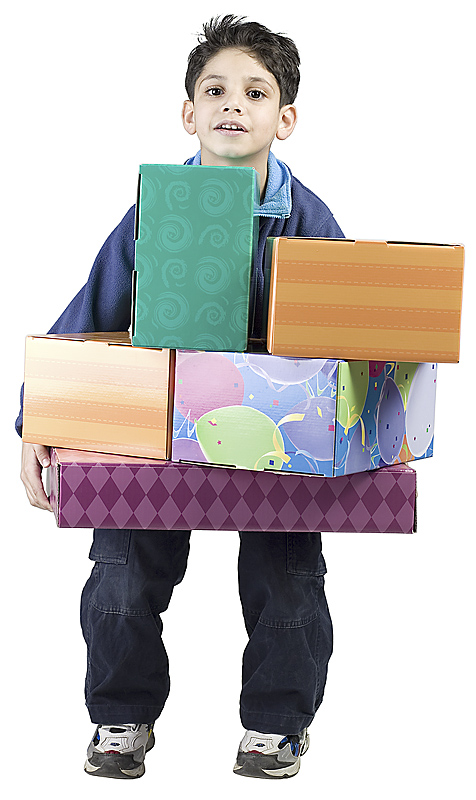 One of my most fond memories growing up was making gifts for the entire family for Christmas. I loved being able to make something myself, wrap it up and give it as a gift. My first homemade gift memory was making beaded necklaces and bracelets for my cousins, I think I was 5. I remember browsing the bead store and loving the idea of picking out special beads for each gift recipient.
Giving kids the opportunity to give something special to someone else is some a fantastic lesson at any age. Preschoolers can enjoy making gifts for family, friends of even their preschool teacher. Below are some ideas of great homemade gifts that are easy to create and your kids will love making either by themselves or with your help.
Cookies and treats baskets – make a few batches of various treats or buy pre-made goodies and make up baskets.
Ornaments – from balls that are filled with sparkles, to wood that is painted or colored, there are a wide variety of choices for making homemade ornaments.
Sun catchers – you can find kits to make sun catchers from pretty plastic shapes that are colored or painted.
Painted pottery – You can find kits or even pottery shops that specialize in handpainted pottery gifts. Most of the shops price their pottery with the painting and firing included. You pick your pottery, paint it and the shop fires it… it's ready to pick up in about a week.
Art gifts – have various products made using a piece of artwork your child created.
Clay creations – using a clay that hardens when it drys, your preschooler can make all kinds of neat creations that are given as gifts.
Garden stones – find garden stone making kits or buy the supplies separately. Decorate with stones, paint and even handprints.
Paint a picture and then put it in a nice frame ready for gift giving.
Handmade note cards – have your preschooler color or paint small pictures that you can then make into note cards or even scan with the computer and make multiple sets.
Decorate a tote bag – using fabric markers or paint, decorate a tote bag.
Bookmarks
Placemats, napkin rings and table decor
Decorated photo frames
Cookies in a jar – make up jars of cookie recipe ingredients.
Painted flower pots – get taracotta flower pots and paint with craft acrylic. Once dry have an adult spray with a sealant.
Clay bead jewelry – make a batch of clay beads, bake/dry as directed and then string on yarn just like a threading activity. For fancier jewelry, have an adult help string the beads on jewelry wire and finish with standard jewelry findings.
Do you have a favorite homemade gift idea that is perfect for preschoolers? We'd love to hear about it!