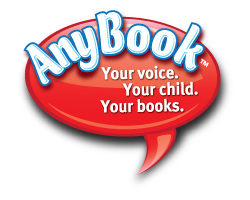 Storytime is a favorite for many kids, but sometimes sitting down to read with our kids doesn't happen as often as we'd like. My own kids have favorite books they'd be happy to have me read over and over again, doing nothing else in the day. I wish I could.
I recently had the opportunity to review a new product by Franklin Electronic Publishers called Anybook. It's a fantastic electronic recording device that allows you to record your own voice reading your child's books, page by page. Then, your child can listen to the story whenever they'd like as often as they'd like. I tested the recording functions and then tested the reading with both a 3-year old and an 8-year old. Both were able to easily use the Anybook reader and both were really excited to be able to listen to my voice reading their own book. There is no limit on what books you can read. The only limits are how many stickers you have to use, how much battery life your device has and which version of reader you are using.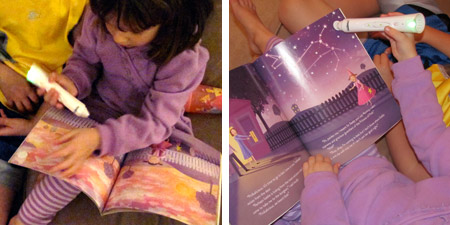 How the Anybook reader works:
You don't need any special equipment to use the Anybook reader. It comes complete with instructions and recording stickers. Take any book, add a sticker to the page, tap the sticker with the AnyBook device and record a message for that page.  The child can use the device to follow along with any story you've recorded by tapping the stickers and listening to your voice playback. The device does require 2 AA batteries to operate.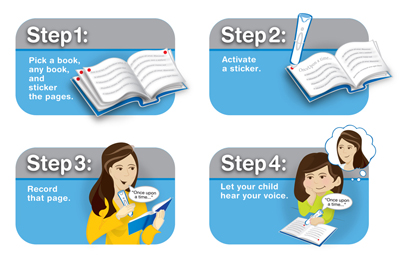 Share the joy of reading even when you can't be there to read in person. Share your favorite stories, teach the alphabet, phonics, pronunciation, songs and more. There are two versions of the Anybook available, 15-hour for $39.99 and 60-hour for $59.99. This product is absolutely wonderful for preschool aged children. They can enjoy books without having to wait for you to be available to read to them. Record their favorites or record new books you want to share. Then they can listen when ever they like for as long as they like.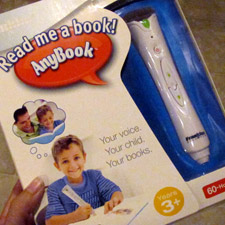 Other findings:
The device records really well without having to hold the mic close to your face.
There is a record mode vs a listening mode to help prevent your child from inadvertently deleting your recorded reading.
Additional sound effect stickers are included in the package to add a little more fun to any story.
You can record and re-record with the same stickers over and over.
Find out more or buy your own Anybook reader today. (Also available at BN.com and Amazon)